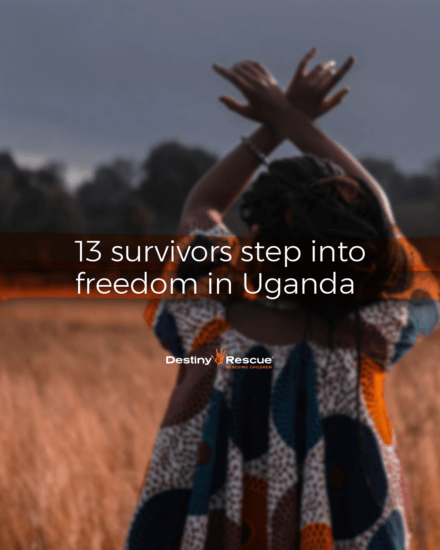 13 survivors step into freedom in Uganda
---
Thirteen survivors, ages 12 to 17, have been rescued and enrolled in our community care program in Uganda.
Those rescued had some common factors making them particularly vulnerable to exploitation, like not having attended school this year.
Three survivors were orphans, two had lost one parent, and only one lived with both of her parents. Four survivors were trying to help their family financially while two survivors battled to care for their children.
Our reintegration programs implement unique freedom plans for each child. We provide girls with counseling, financial support for necessities like food and shelter, as well as access to education and vocational training.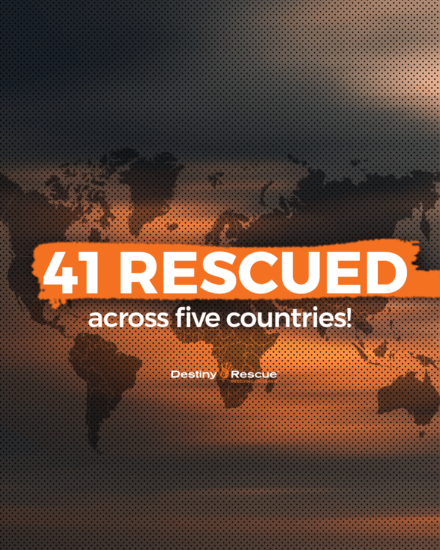 41 rescued across five countries!
---
Raid, border and covert rescues brought freedom to women and children in five different countries.
Read more

Raid operations in collaboration with the police brought freedom to 12 people in two different countries. Among those rescued were five children.

Eight girls and young women ages 14 to 21 accepted our team's offer of freedom and joined our community care program in Cambodia. One 14-year-old girl was rescued in Thailand.

Border agents in Nepal rescued 20 people from human trafficking including a 10 and 12-year-old girl.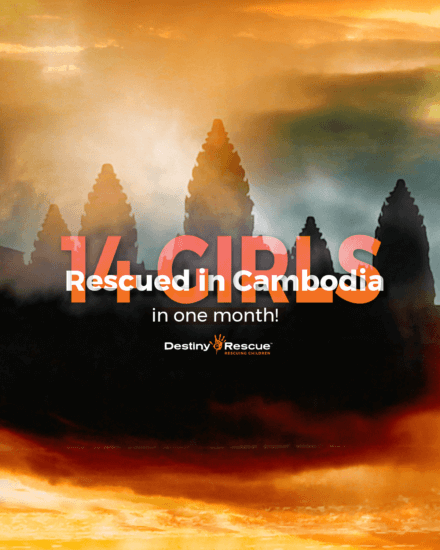 14 girls rescued in Cambodia in one month
---
In May, 14 girls, ages 13 to 19, were rescued in Cambodia - the highest number of rescues in a month since lockdowns began in 2020.
Read more

Rescue and reintegration teams in Cambodia collaborate to rescue children from the sex industry.

Our training-on-the-job program provides safe jobs for survivors* after rescue. We pre-emptively line up these roles to enable survivors to leave the sex industry without being left financially vulnerable.

Learn more about this approach by reading Makara's story, a survivor from Cambodia this year.

*Survivors younger than legal working age are enrolled in school while a family member receives job training.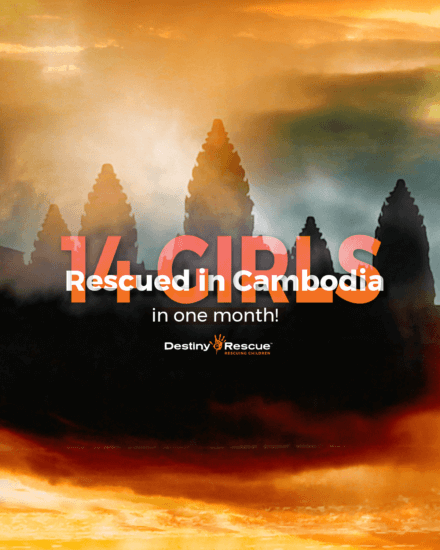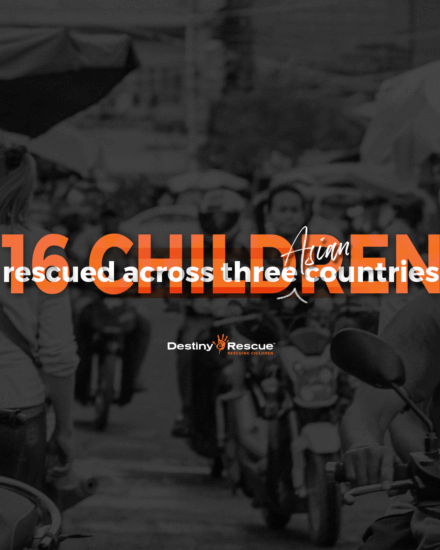 16 children rescued across three countries in Asia
---
Our rescue efforts throughout Asia rescued 16 girls, ages 12 to 16, from sexual exploitation.
Read more

Seven survivors have entered one of our residential homes. The remaining nine have been reunited with their families or referred to other care options.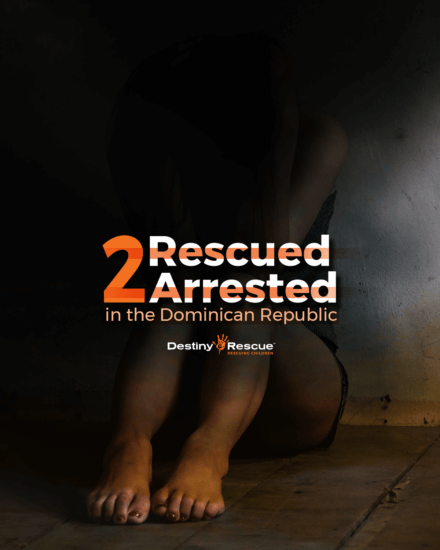 Two rescues and two arrests in the Dominican Republic
---
Two girls, ages three and 15, have been rescued from sexual abuse in the Dominican Republic.
Read more

Our agents collaborated with the police to find and arrest the alleged perpetrators in both cases. The children are now both safe with their families.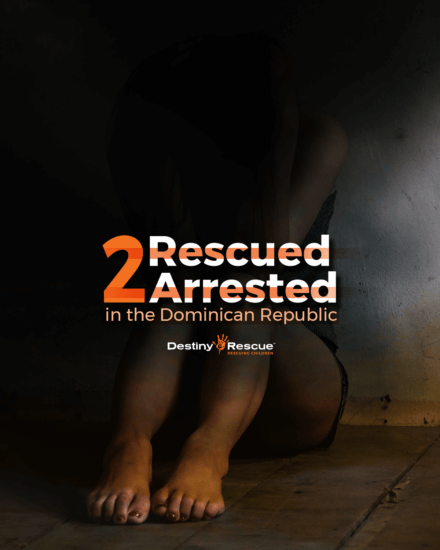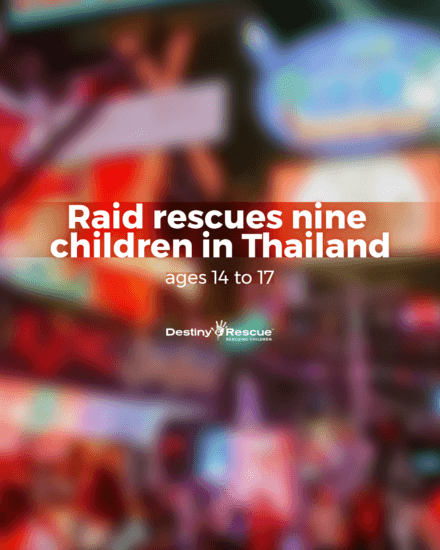 Raid rescues nine children in Thailand
---
An operation in partnership with Thailand's government rescued nine children from sex trafficking in Thailand.
Read more

Agents discovered the children, ages 14 to 17, being sexually exploited in a bar and worked to build a case with Thailand law enforcement. Together the teams coordinated the children's rescue. The operation was a success and the children are now safe and have been placed in the care of a like-minded shelter.
You can make the next rescue possible!
You can rescue a child and help her stay free!
Give Now
Load More