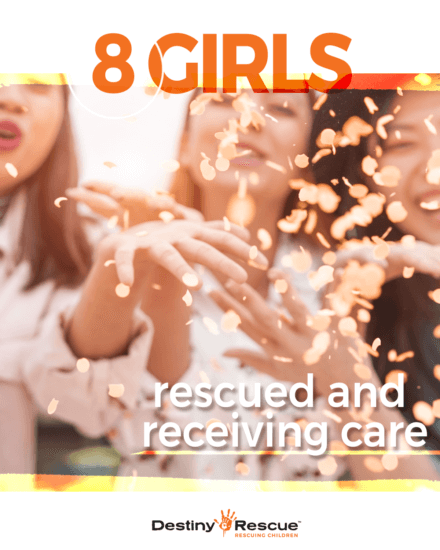 Eight girls begin new futures
---
Please join us in welcoming eight new girls into our reintegration programs across three countries!
The girls, ages 15 to 17, were rescued following covert and interventional rescue missions. Two girls joined our community care program and six came to live in our residential homes. They will all receive love from our staff and individualized support to help them each stay free from sexual exploitation.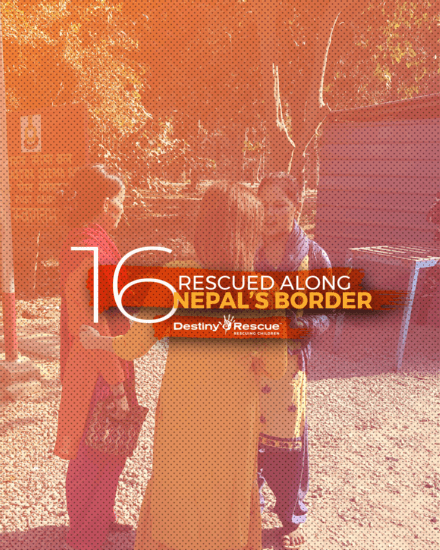 16 Women and Girls Rescued Along Nepal's Border
---
16 women and girls, one only 13 years old, were rescued along the border of Nepal.
Read more

Six border stations were involved in rescuing these precious lives.

Traffickers routinely use deceit and false promises to lure victims across the border, but our trained agents are skilled in spotting signs of exploitation. Thanks to their efforts, most victims are rescued before abuse even occurs, just like these 16 individuals!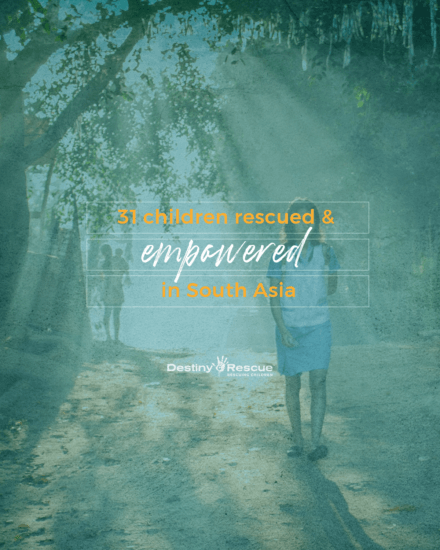 31 girls, most under 14 years old, rescued in South Asia
---
31 girls no longer have to sell their bodies to survive.
Read more

Some of these young girls were forced to sell themselves just to buy food. While the oldest was 17, most were under 14 and the youngest was only 10 years old.

All of the girls have begun the healing process in our community care program, where they will be provided with food, counseling and training to help their families become financially independent so the younger girls can attend school. To learn more about our holistic approach to empowerment, read more about community care.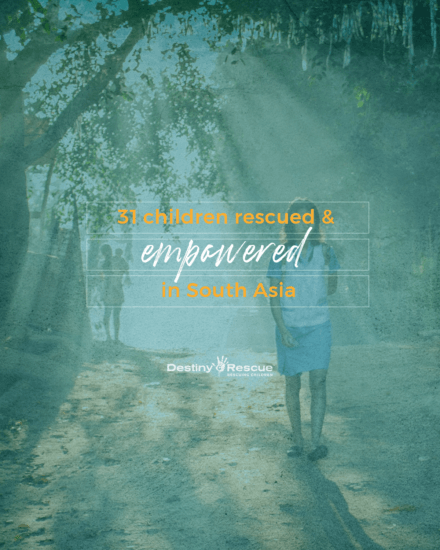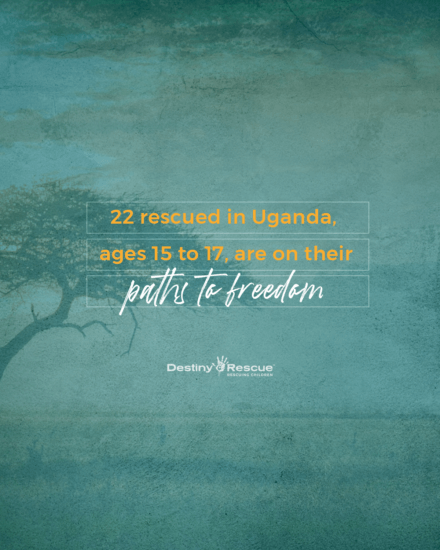 22 children rescued in Uganda
---
22 girls between 15 and 17 years old have been freed from sexual exploitation.
Read more

We are celebrating the freedom of 22 courageous teens! 16 entered our residential care home while the other six joined our community care program. All will receive regular health checks and food packs as they start the healing process through our dynamic Empower trauma counseling program.

The counselors show incredible empathy in their care of each survivor – their compassion helps soothe injured hearts. As they recover, survivors will learn valuable skills to help them stay free as they progress through their individual Freedom Plans.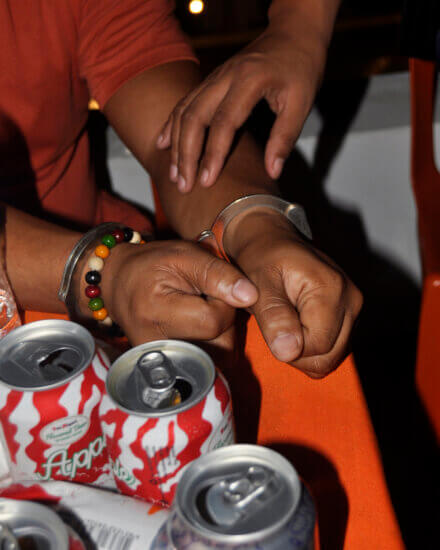 23 girls and young women stepping into freedom in the Philippines
---
Efforts in collaboration with law enforcement rescued 23 survivors of sex trafficking, including four minors, and facilitated the arrest of three alleged perpetrators.
Read more

After we received a tip that girls and young women were being sold for sex by a pimp in a southern region of the Philippines, agents began collaboration with local law enforcement – our first mission ever in this region.

The operation was the result of months of hard work and case building. We worked alongside police to provide undercover surveillance, intelligence gathering and on-scene support during the raid.

Our social worker collaborated with the Filipino Department of Social Welfare and Development (DSWD) team and assisted in the support of survivors immediately after rescue.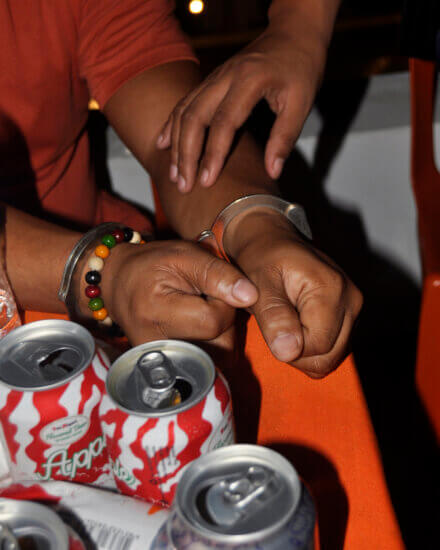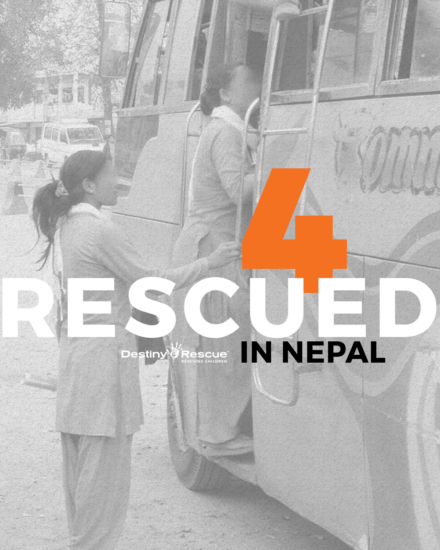 Four rescued at the Nepal border
---
Border agents intercepted the girls and young women, ages 17 to 22, as traffickers attempted to lure them out of the country.
Read more

Two of the survivors were cousins; their trafficker had promised them well-paying jobs in a neighboring country.

One survivor was being trafficked by another girl she met playing an online game.

All were reunited with their families and taught about the dangers of human trafficking.
You can make the next rescue possible!
You can rescue a child and help her stay free!
Give Now
Load More