A UK Football team is taking to the field to help rescue kids.
This is how Highfields FC rescues kids. What will you do? Learn how you, your sports team, business or community can help rescue kids.
No matter where you're living around the world, you can play a role in helping end child sex trafficking.
Send Rescue. Send Freedom.
---
Amplify The Sound of Freedom.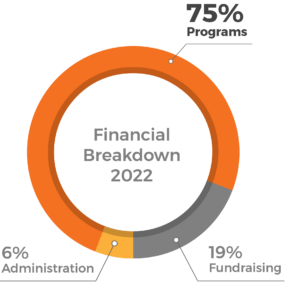 Investing with Integrity
Currently, 75% of every dollar we spend is used for programs that benefit the children we defend.
Destiny Rescue is a recognised member of The Australian Council for International Development (ACFID), the peak body for Australian non government organisations (NGOs) involved in international development and humanitarian action.
We are committed to transparency, accountability and financial integrity.