It took 36 hours of hectic planning and strategic logistics for Destiny Rescue Philippines and its partner government agency, the National Bureau of Investigation (NBI) to stage the largest raid operation Destiny Rescue has ever undertaken.
On May 9th, our Philippines team was contacted by the NBI to assist in a major human trafficking bust. This case was different from anything the team has worked on before. Instead of working in bars and brothels, women willingly sign up with recruitment agencies in the hopes of landing a domestic help job abroad.
Once deployed overseas, these women are subjected to debt bondage. Their passports are seized upon arrival, their salaries withheld, and they are required to work extra long hours with very little time off.
Employed as domestic helps in countries like Indonesia, Malaysia, and Hong Kong, recruited women more often than not, do more than what's on their job description. Alleged cases of rape were also reported but have fallen on deaf ears.
What's alarming about these employment agencies is that they are well aware of the work and living conditions these women are sent to. Despite having legal documents to operate in the Philippines, several agencies have been known to victimize vulnerable applicants.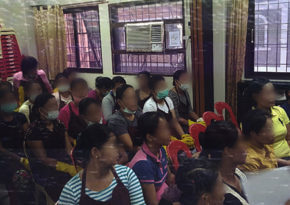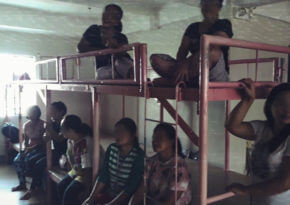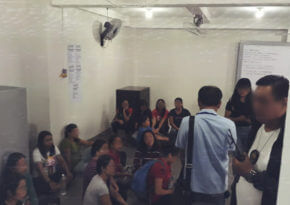 Destiny Rescue Philippines with its joint efforts with the NBI have successfully prevented the trafficking of 159 females. The Department of Labor and Employment (DOLE) are also involved and are further investigating this case.
With 2.2 million documented Filipino domestic workers abroad, agencies are becoming a potential major transport hub for human trafficking disguised as employment opportunities. With so many sectors and factors involved, it has not been easy for the team to infiltrate recruitment agencies but Destiny Rescue will continue to hear these women's cries for help.
Become a Rescue Partner
You can help make more raids like this happen! Become a Rescue Partner today and watch the impact your monthly gift can have in the fight against human trafficking!