Our People
---
Fighting for freedom together.
Board Members
Destiny Rescue's Board Members provide advice on policy, advocacy, fundraising and public relations.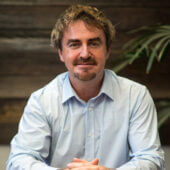 TONY KIRWAN
President & Founder
Member Australian Institute of Company Directors

Tony Kirwan has always had a heart for the poor and needy. About two decades ago, he ran a feeding program and was involved in a youth ministry in Australia. 
God then placed a desire in him to see children free from poverty and abuse, and after running his own electrical contracting company for ten years, he sold everything and began Destiny Rescue in 2001.
Tony believes in leading from the front. Residing in Thailand, he and his teams around the world are actively involved in the rescue of children from the sex industry and building an organisation that combats this illegal trade.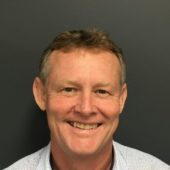 JOSHUA EVANS
Joshua Evans is finance head, energy and resources at Sodexo Asia-Pacific. He has served on a number of boards, usually as a company secretary. He enjoys helping teams and mentoring people. 
Joshua has a strong background in helping executive teams turn around companies. Starting out in the manufacturing industry, he moved to the services industry, where his path crossed with Fiona Berkin at Morris Corporation where they were members of its executive team. Fiona's excitement for her new role and Destiny Rescue's cause was infectious and Joshua readily accepted the offer to join our board. The diversity of his experience and track record in helping teams succeed will no doubt be valuable in fulfilling our vision and ambitious goals.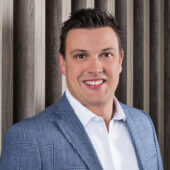 CHRIS LAWLEY
Chris was connected with Destiny Rescue for years as a donor and passionate supporter before accepting our invitation to join the board in September 2019. He has held senior sales executive positions for over a decade, initially as vice president of sales at ANZ and then, from 2017, vice president of sales at Diligent Corporation in Asia-Pacific.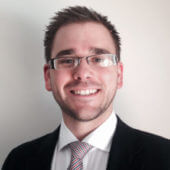 LACHLAN ANDERSON
Treasurer
Lachlan has a passion for helping people, whether it is in his everyday life or work at Destiny Rescue. 
He has completed a Bachelor of Finance at Latrobe University in Melbourne and has been in the financial services industry since 2010. He is currently working as a financial planner in Melbourne, Victoria and believes this experience helps him provide insights and effective leadership for our team.
After visiting some of Destiny Rescue's projects, Lachlan strongly believes we are making a positive difference in the lives of those who perhaps need it the most!
Our Team
We are united in our fight to help end child trafficking and exploitation!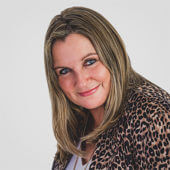 FIONA BERKIN
CEO
Fiona has been involved in business leadership for over 20 years. She joined Destiny Rescue in June 2019 after a long and highly successful tenure providing services to the energy and resources sector in Australia.
Fiona is fulfilling a life-long dream – to use her leadership skills to serve those much less privileged than her. She can't think of a more worthwhile cause than to help trafficked, abused and exploited children find freedom and their true potential and destiny.
E: [email protected]
M: 1300 738761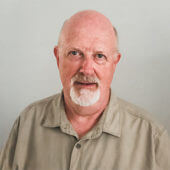 BILL ALLAN
Finance Manager
Bill is an accountant who has been managing the finance functions of varying-sized organisations, both for-profit and not-for-profit, for the past 30 years. 
Working for Destiny Rescue gives him a sense of achievement, given the organisation's mission. 
He enjoys leading his small finance team in the Philippines and part-time compliance officer in Australia.
E: [email protected]
M: 1300 738 761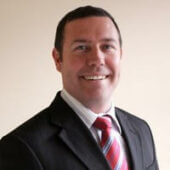 GEOFF HARRISON
National Marketing Manager
Geoff has 20 years of experience in managing and improving not-for-profit organisations including five years of consulting with more than 75 charities. He specialises in marketing and fundraising for international aid organisations dealing with assisting children.
Geoff is now part of the Destiny Rescue team and is passionate about rescuing children who are in sexually abusive situations. This passion came after traveling throughout Africa, India, Indonesia and the Philippines where he experienced first-hand the hardship of the poor and broken. Geoff has a master's degree in business administration and a certificate IV in training and assessment.
Geoff is married to Shannon and they have two teenage kids who love life and are embedded in their local church.
E: [email protected]
M: 0408205525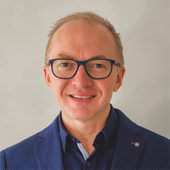 PAUL MERGARD
Executive Manager Partnerships
In the past 20 years, Paul has worked for leading International not-for-profits to help change the lives of children who live in poverty and slavery in the world. He has campaigned tirelessly on the issue of human trafficking to raise awareness and help change the lives of thousands of children.
Paul has a graduate degree in International Development and experience in accounting.
E: [email protected]
M: 0428 755 088