Earlier this year, Destiny Rescue formalized its collaborative efforts with Thailand in the fight against the
online sexual exploitation of children (OSEC)
. 
The worldwide boom in OSEC offenses has hit Thailand particularly hard. The nation is currently ranked second in the percentage of children exploited online. Thailand's law enforcement leaders decided to firm up their long-standing relationship with Destiny Rescue to combat this growing evil.
On Feb. 9, 2023, a Memorandum of Understanding (MOU) was signed to streamline joint operations between Destiny Rescue and the Thai Internet Child Sexual Abuse Task Force. 
The signing parties were Destiny Rescue founder and international president Tony Kirwan, a representative from a technology company fighting against OSEC crimes and Superintendent of the TICAC (Thailand Internet Crimes Against Children Unit), High-Tech Crime Division, CCB, Pol. Col. Runglert Kantaja.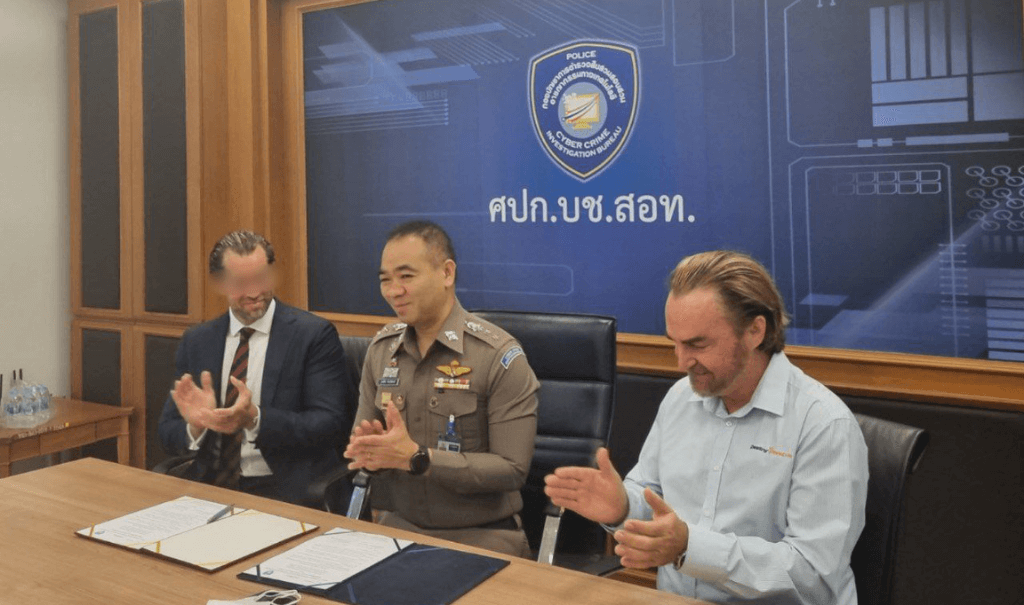 This agreement allows Destiny Rescue to legally investigate OSEC crimes with the full endorsement of the police, effectively combining and strengthening both entities' operations to rescue children from online predation.
In addition, the MOU signals Thai law enforcement's intent to incorporate Destiny Rescue into its strategic and developmental goals. This will allow Destiny Rescue, which already contributes to investigations with the Thai police, to bolster them from the inside.
Collaboration has already begun. Earlier this year, Destiny Rescue's Global OSEC Director led a productive training workshop with Thailand's anti-trafficking division. The commander of the unit was so pleased with the training that he directly requested further support from Destiny Rescue.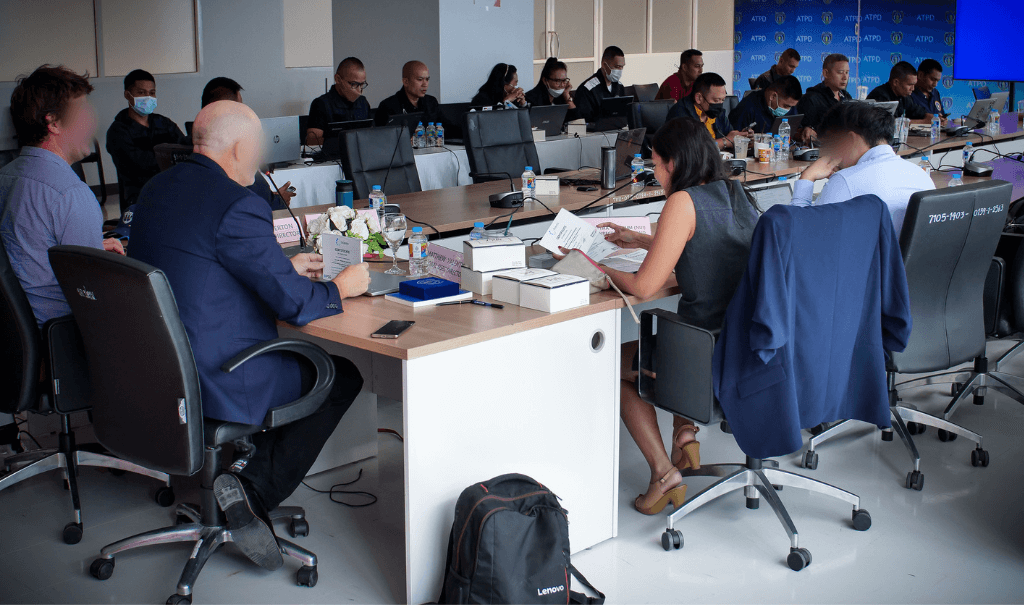 As participants in Thailand's first MOU in the OSEC space, Destiny Rescue is honored by this show of trust and excited by the prospect of saving more victims alongside Thai law enforcement. Together, the entities will make a dynamic team that efficiently rescues children while prosecuting their offenders.
Give Freedom
Join an army of freedom fighters standing up against the injustice of child exploitation.
Give Freedom
Join an army of freedom fighters standing up against the injustice of child exploitation.
Your dollars will fight for freedom.
---
We value transparency and are committed to using funds in strategic ways to accomplish our mission and vision.
Destiny Rescue is a registered charity with the Australian Charities and Not-for-profits Commission (ACNC) and complies with ACNC's governance standards, including the new External Conduct Standards. We are also a code-compliant member of the Fundraising Institute of Australia (FIA). The FIA code sets a high standard for fundraisers, ensuring all funds are collected ethically and with accountability to all stakeholders.