Destiny Rescue battled last year to rescue child victims of human trafficking in one of its undisclosed countries in South Asia. 
This was because some of their parents were unwilling to hand over their kids to our organisation, fearing they might lose their kids.
But this issue dissipated early this year.
The number of rescues in the country has skyrocketed over seven times from 72 rescues last year to 508 this year after our community care program took off.
Haider, Destiny Rescue team leader of the nation, says community care allows our team to rescue kids and offer them a reintegration service within the comfort of their homes. This service trickles down to families and villages too.
[It] is the best," Haider says.
Unlike residential homes where survivors temporarily live, community care is a service where survivors live at home. Here, they follow a reintegration program called a Path to Freedom, where they're given nutritional, medical and emotional support and vocational training, like tailoring and computing. 
Traffickers sniffing around villages
Destiny Rescue began work in this country in 2005 with a long-term prevention home. Since then, our programs evolved and we began rescue operations in 2018  with two residential homes.
Called interventional rescue, Destiny Rescue typically rescues sexually exploited children by entering their village, identifying them and lending a helping hand. These children are typically being exploited within their communities because they need money to allow themselves and their families to survive.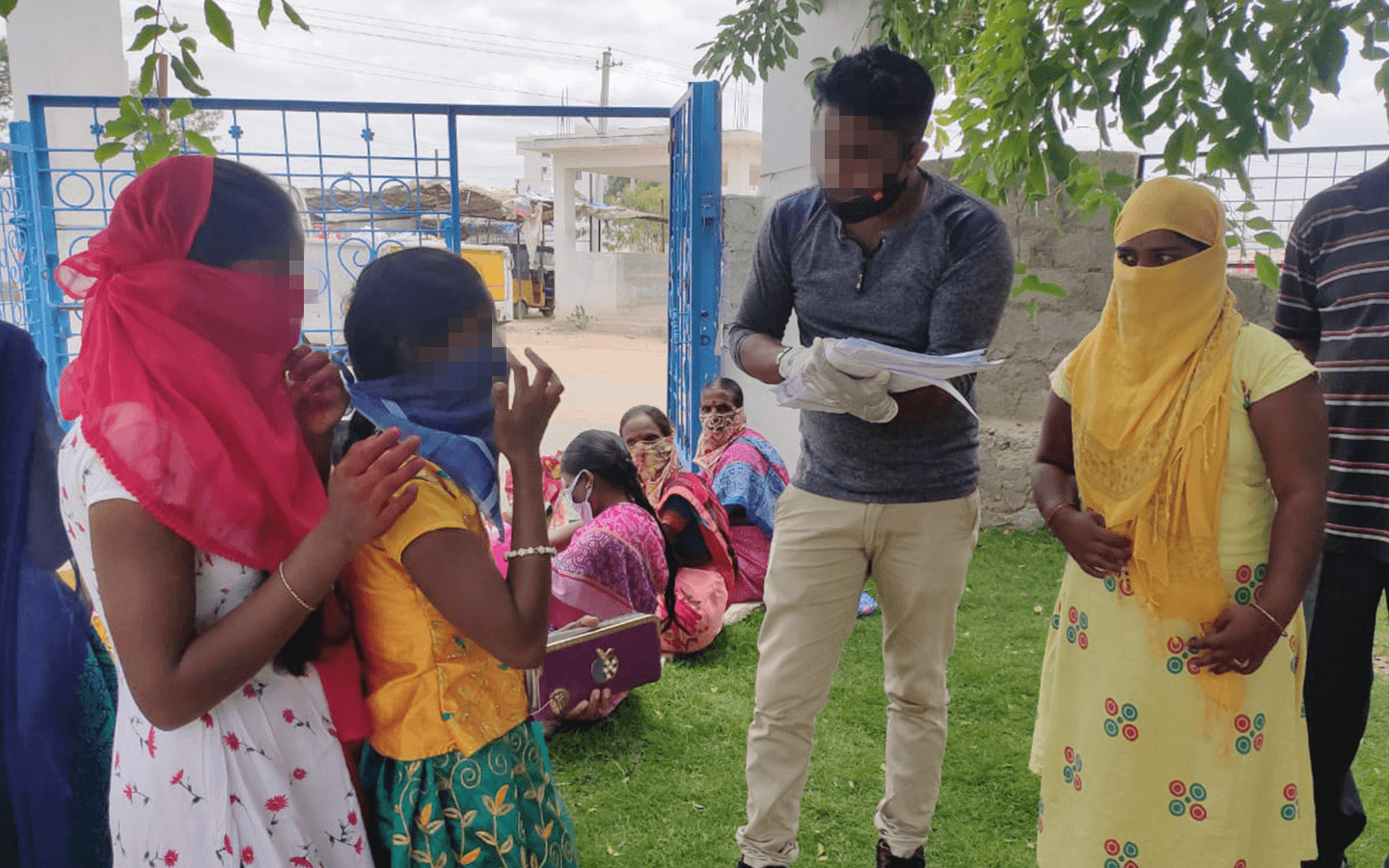 Our team helped rescue, and provided reintegration services to, 58 children in this region last year, but Haider says he couldn't rescue "so many" children in impoverished villages because many of their parents didn't know and trust our organisation. 
Some parents worry their kids will get trafficked if they leave their sights.
Traffickers, Haider says, are notorious for ushering children from villages to cities often with the promise of a job or better life. "The child doesn't come back again," he adds.
[Parents} think these people will take their children and will sell them somewhere."
In 2016, tens of thousands of women and children were victims of human trafficking in the nation, according to an article last year by Data Science Foundation, an online data and consultancy agency. Nearly 40,000 kids were kidnapped each year too, the agency added. 
But Haider says community care – a unique service in the area – has opened the door to many children because their parents now feel safe with our team, knowing their child is being helped from home.
The service has had a "big impact" on hundreds of villages, he adds.
Another critical ingredient to community care's success is its food packs.
The iconic food packs
Destiny Rescue gives monthly food packs to survivors in community care across 250 villages. Food packs remove the need for survivors to enter the sex industry to earn money to buy food for their families.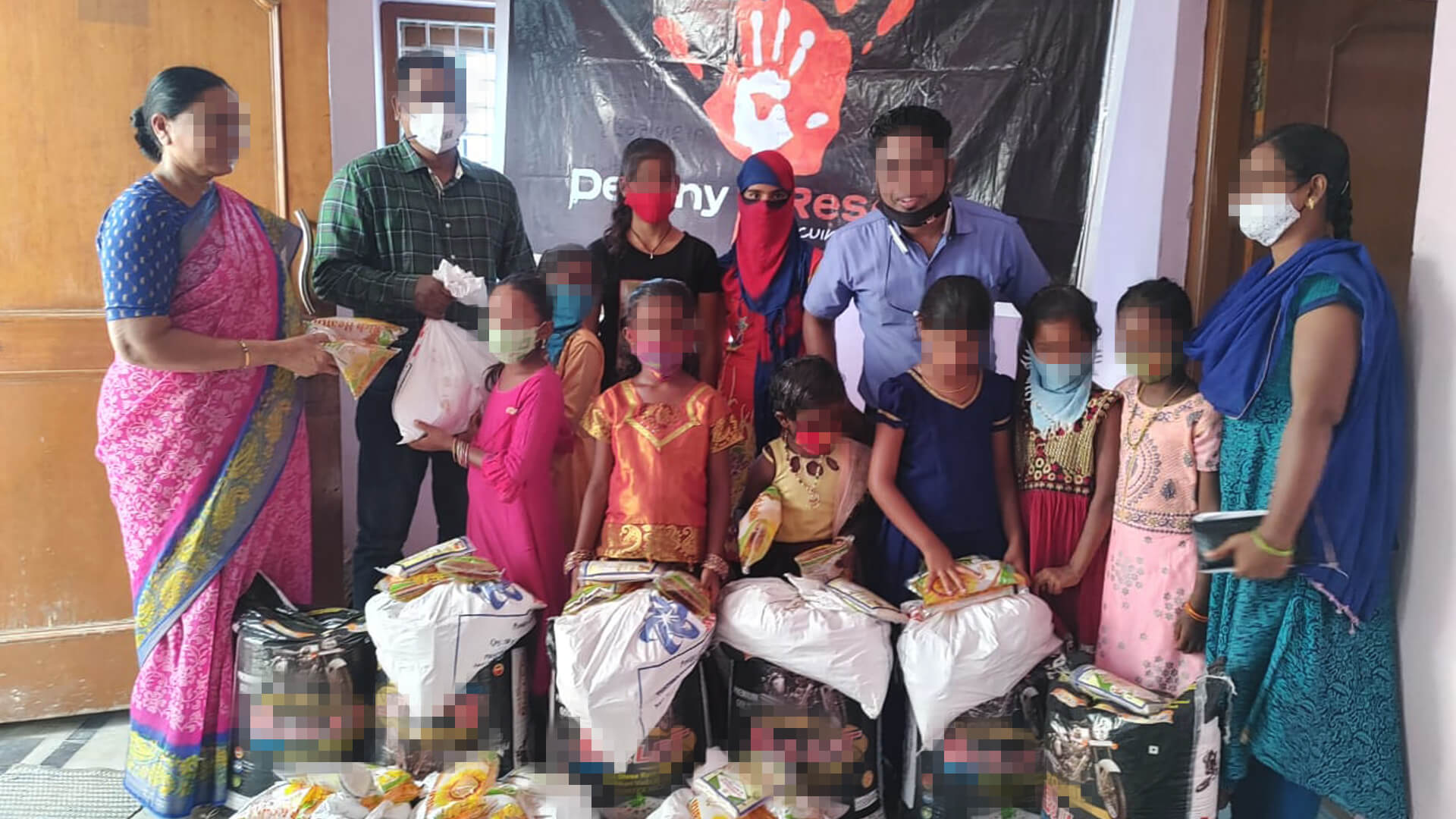 Food is the best antidote to prevent these kids from being abused, Haider says. 
Politicians, police and village leaders support our food packs and have even helped hand-deliver them to survivors, Haider says.
Survivors, ages 10 to 17, have toiled in the sex trade – as well as the construction and agriculture sector –  because their parents made between a one to five-dollar bill a week. Additionally, many survivors' fathers were apathetic towards them, absent or deceased.
Most of the people we have seen now don't have a father," Haider says.
The food packs, which include necessities like flour, vegetables and soap, were introduced early last year after Covid-19 led to job losses around the nation.
Monthly packs help feed a family of one to six children for 22 to 35 days. Though, Haider says this assistance will be revoked if families don't use it to protect their children from falling into unsafe and abusive employment.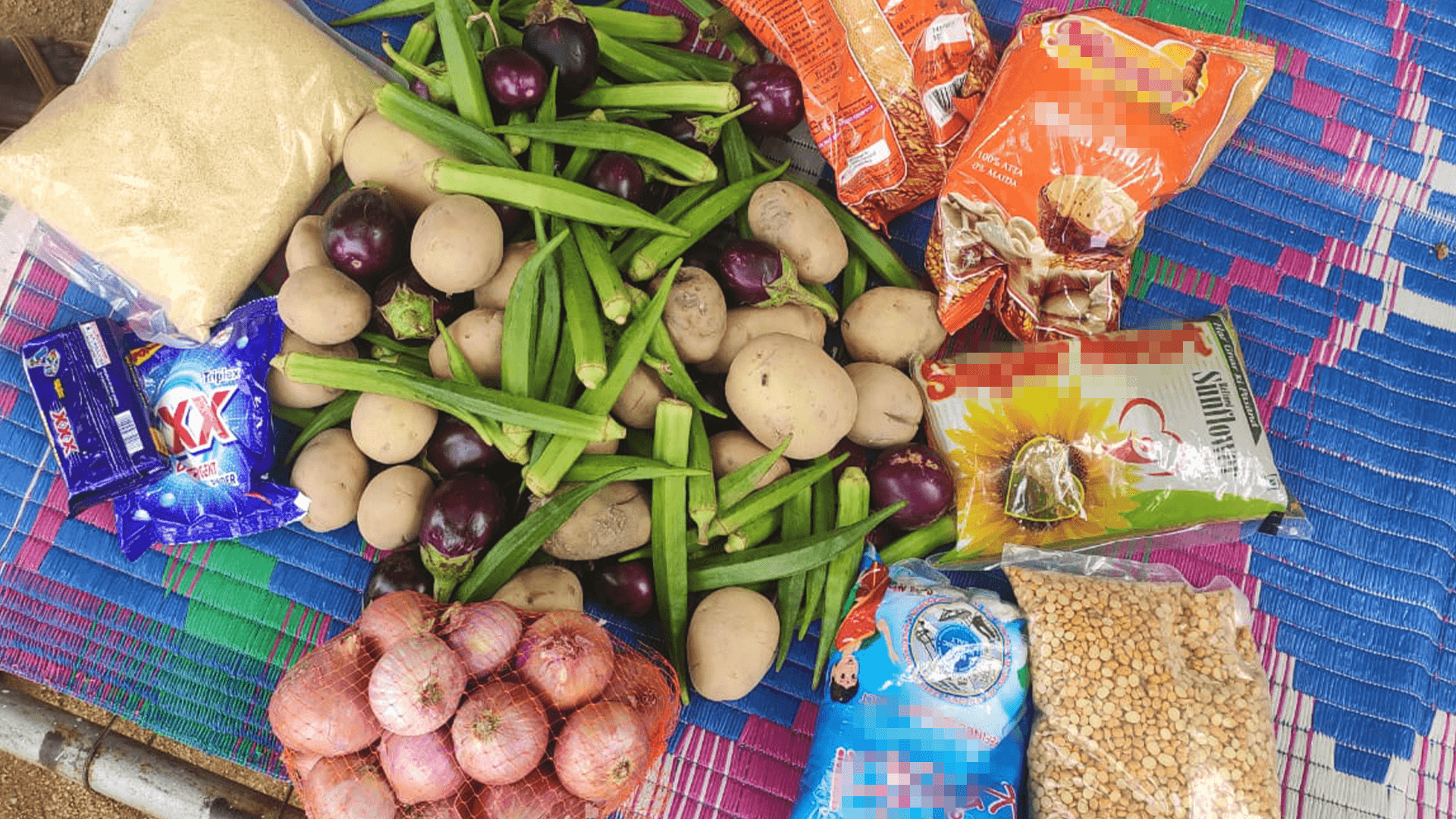 If you don't help your child, we will not support your family."
Rejuvenating both child and family
Community care, including classes where we teach survivors about their innate self-worth, transforms every inch of a survivor, Haider says.
There is a stark change in them between their initial rescue and six months later. In some cases, a glimpse of restoration can shimmer as early as after two months.
Their appearance, speech, emotions and hygiene are better, adding that they're now "so happy," Haider says. "Everything changes," he adds.
Their villages even notice their "excellent" change.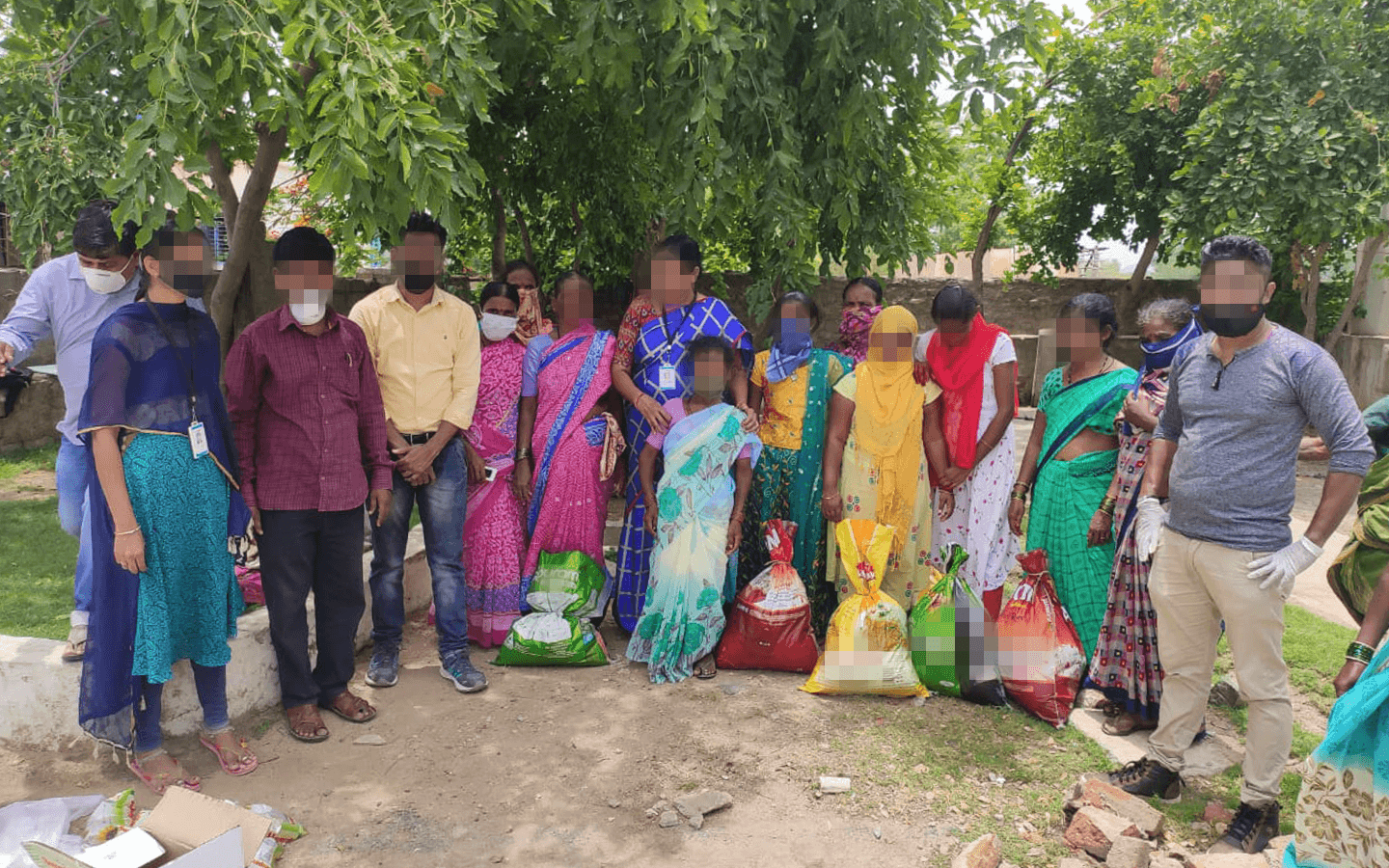 In an example of transformation, Haider says a survivor once faced discrimination from her village this year because she was a rape survivor. 
In the country, rape survivors are stigmatised and shamed in their community. This type of sexual violence is common too. In 2017, more than 32,500 cases of rape were registered across the country – nearly 90 a day.
After walking through our reintegration program, the survivor's "light" changed, and she was no longer seen as an object of shame. Haider says she could now safely walk around her village.
Now [her] family is so happy," he says.
Help for the whole family
Families of survivors change too. 
Before community care started, survivors were renewed at a residential home but would return to an unchanged home – the house, family, and a craving for food remained the same.
Their life might change, but what about the family?" Haider said.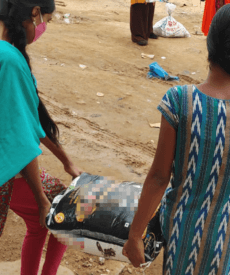 But with community care, Haider says families are helped too. Our teams visit monthly, delivering food packs and interacting with the child and her family. 
These touchpoints have an incredible value. They deliver vital food and instill healthy practices and empower healing in families.
One practical example is how the family can now manage illness. Previously, a parent had no option but to work while sick, otherwise, their family would go hungry. Now, this has changed. Parents can make measured, healthy choices for themselves.
They think, 'no, I will take rest because there is the organisation that is providing the food'," Haider says.
Dreams
These packs not only feed survivors and their families but act as a ticket for our teams to enter villages and find child victims of exploitation.
Haider aims to give food packs to 900 children this month. In the pipeline, he dreams of increasing the number of villages his team enters from 250 to 350 by the end of this year. He also wants to help thousands of children within five years.
We're hoping in the future we will do something great."
Right now, Destiny Rescue is supporting more children than ever with our community care reintegration program. Your donations are vital to continuing the impact of this program that brings freedom and healing to hundreds of children. 
Please consider donating today if you would like to help rescue a child and empower their path to freedom.