This global surge is like nothing law enforcement's ever seen before.
In a recent post, we discussed the growing issue of the online sexual exploitation of children (OSEC). This complex problem differs vastly from "traditional" forms of exploitation, both in how the crime is committed and how we investigate and rescue. If you haven't already, we encourage you to read that post, so you can familiarise yourself with those differences before diving into this article. One thing both types of exploitation share: they damage the hearts and minds of children.
In the last few years, OSEC abuse has grown at an alarming rate. Government lockdowns and school closings marked a turning point in the rise as more children spent extra time online, and the upward trend has only continued since then. A study by the European Parliament notes that reports of suspected OSEC abuse increased by 35% in 2021 alone. So, the question is: why are kids suffering from online abuse at such an alarming rate?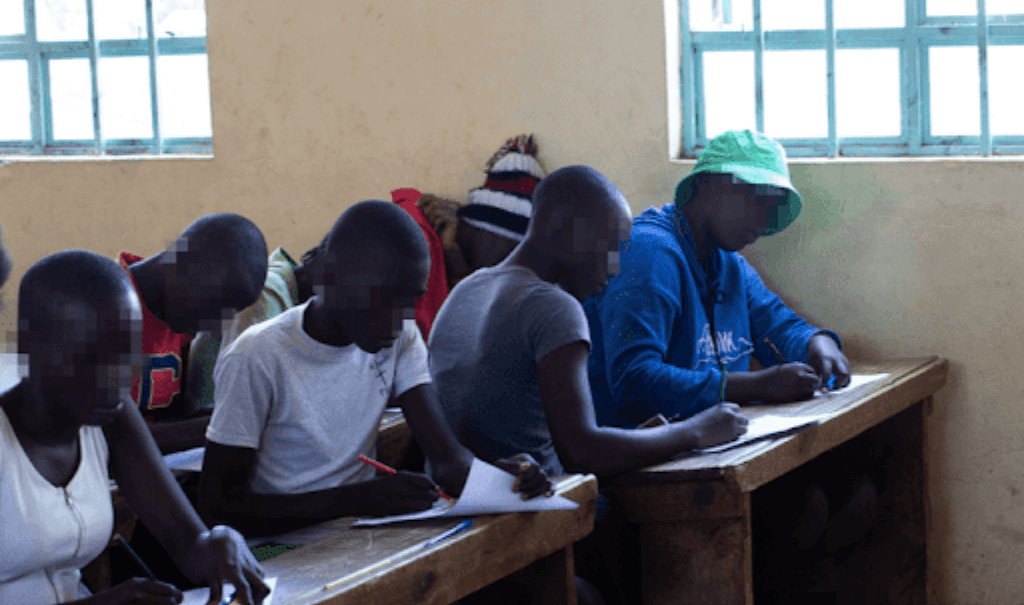 Today we'll look at four factors that, combined, have created the perfect storm that has driven the rise in OSEC cases. 
Uniquely susceptible
The first contributing factor to the current online exploitation storm is how a child's mind responds to online content. 
Children are naturally more vulnerable than adults in every aspect. They are physically smaller, still developing cognitively and still maturing emotionally. Each of these reasons contribute to why predators can exploit children easily, but in discussing OSEC, let's narrow our focus to the cognitive changes children experience.
The age varies per child, but at around 10 years old, kids' brains undergo some fundamental changes. According to the American Psychological Association, this marks when children begin to seek out social rewards. 
These rapid changes gear the child's mind to crave acceptance. They begin to value how others perceive them, including friends and strangers. Over the next couple of years, they become very sensitive to praise from others as pleasure receptors quickly multiply in the social part of the brain.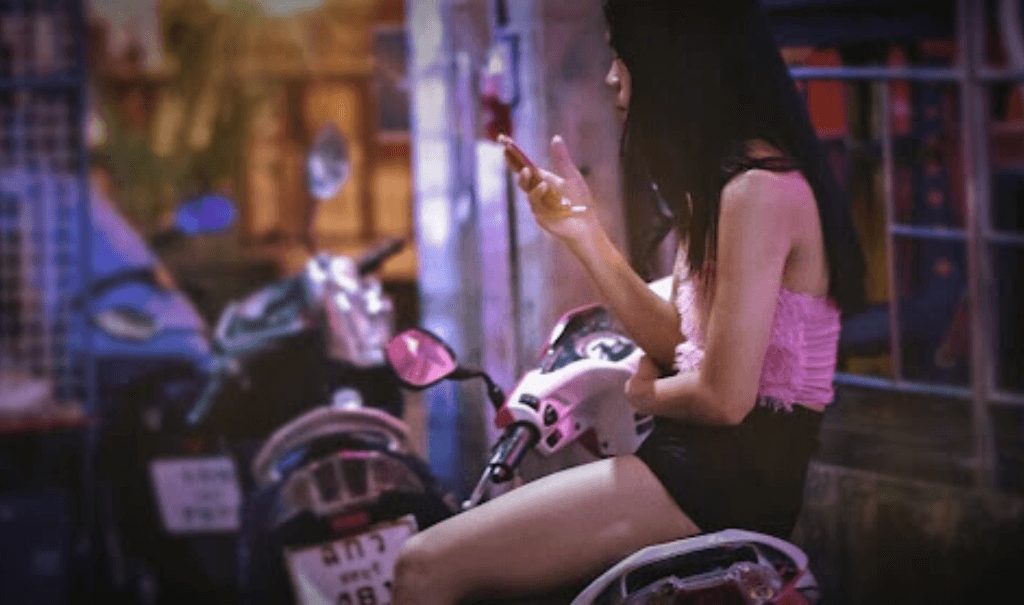 During this time of increased malleability, children are primed to learn positive social behaviours and form good habits that will serve them in adulthood. There's an opportunity for loving encouragement from parents or trusted friends to help fill this need and guide them to maturity.
But now, during these formative years, something else happens to most kids: they're given a smartphone.
Most social media companies utilise algorithms designed to activate the brain's pleasure receptors—the same receptors just beginning to form for kids. Even fully mature adults with years of life experience can become addicted to chasing that next "like."
Children, for lack of both social and mental maturity, aren't equipped to handle that volume of stimulus.
But if current data is any indication, they are being absolutely flooded with it.
More time online
That brings us to the second factor in this perfect storm: the increased time kids are spending online.
More children are online than ever—and they spend more time online than ever.
In 2019, UNICEF estimated that one in three children were internet users—and one in three internet users were children. And that was before the past years' lockdowns pushed more kids online. 
Economic shutdowns and government lockdowns acted as a storm all on their own, driving children online for entertainment and socialisation. A wide-ranging survey of U.S. teens by Common Sense Media indicates that internet usage grew faster during the pandemic than in the four years prior.
Children are now spending significant portions of their day in front of a screen. The study above stated that teens' screen time increased from an average of six hours and 40 minutes a day in 2015 to almost eight hours and 40 minutes a day in 2021. The director of the Internet Foundation for the Development of Thailand (IFDT) says that according to their studies, children and young adults typically use the internet "up to ten hours a day."
The internet, in and of itself, is not inherently bad; it's simply a tool. It's probably the most important educational tool since the printing press, bringing a wealth of knowledge to users of every socioeconomic background.
This tool, however, provides equal access to all users, benevolent and nefarious alike.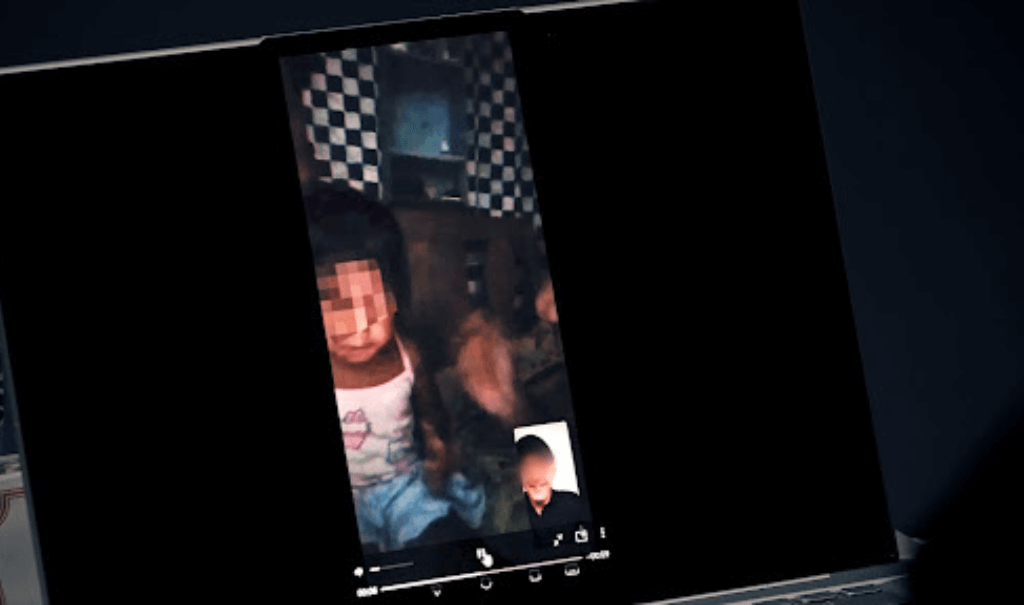 Imagine the internet as an enormous library. Within it, people from all over the world can find every encyclopedia, holy book and medical journal in history—along with theaters, game rooms and lobbies where people can meet and interact. 
But as the library became more popular, it grew unchecked, adding rooms and content from more questionable sources until it became more like a sprawling, noisy mall.
And now imagine that this enormous campus has no staff, no security cameras, no guards or police. The doors are open at all hours, and anyone of any age or background can enter.
The internet has experienced a similar evolution. And when shutdowns throughout the last few years restricted physical interactions, children weren't the only ones driven online.
Plentiful hunting grounds
Until now, we've only been dealing with factors that combine to make kids more dependent on the internet. Next, we'll discuss how traffickers took advantage.
When bars and brothels shut down around the world, child sex offenders didn't take a break. According to Caleb, an experienced former detective and our Global OSEC Director, child predators began to look for prey online when they lost access to victims in physical locations.
They quickly discovered that the web was rife with young, easily-influenced children. Already practiced deceivers, offenders came up with a myriad of ways to disguise their true identities. They learned to pose as children themselves, taking up their targets' mannerisms and speech patterns. Others created profiles that made them appear charming representatives from legitimate businesses looking for product testers or models.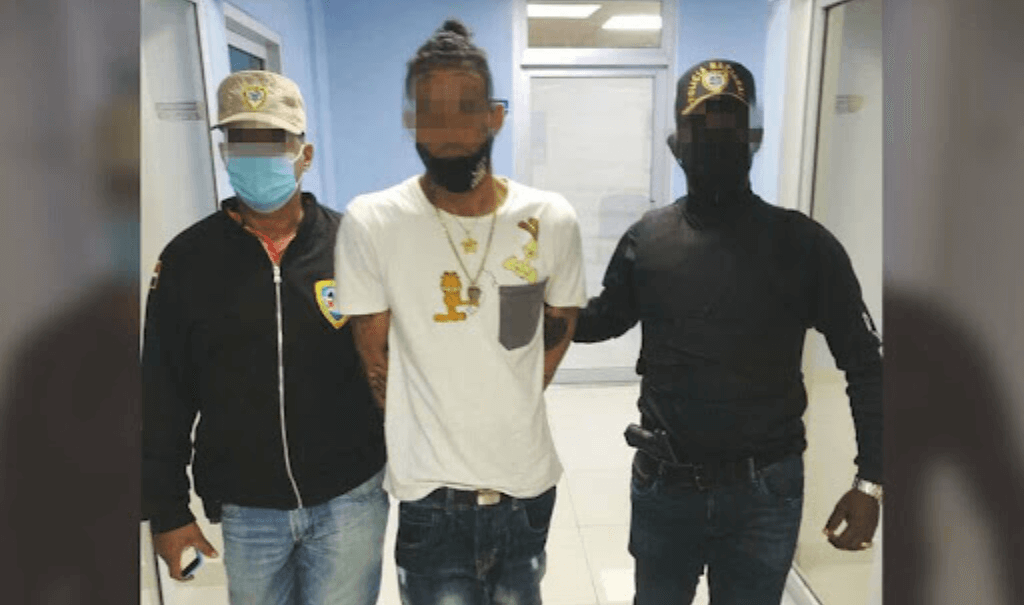 After creating fake profiles, predators started conversations with children to groom them for abuse. Others contacted traffickers who sold hour-long sessions in which a child was abused in front of a webcam. Still others showered impressionable teens with those coveted "social rewards" until the kids were convinced to share illicit photos. From there, it was easy to extort more images and videos under the threat of going public with the images.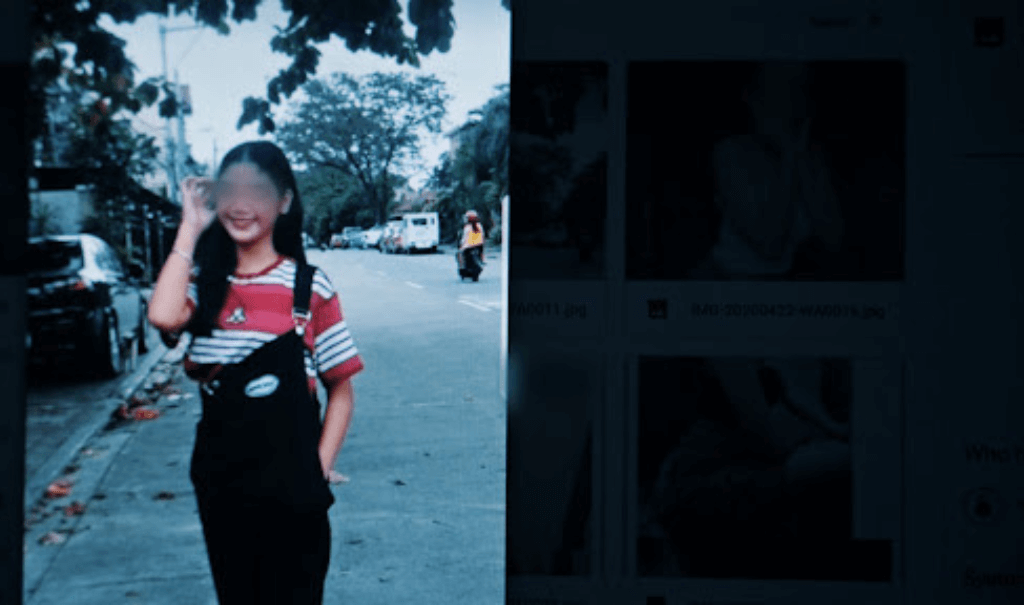 The market snowballed as traffickers seized the opportunity. Some physical traffickers simply switched to renting out time with children online instead of in a brothel, opening their "merchandise" up to a broader audience. Others started acting as middlemen between predators and desperately impoverished families willing to abuse their children in front of a camera for money to survive.
As detectives tried to track offenders who migrated to the internet, they realised that online abusers are exceptionally hard to find and catch.
The perfect hiding place
That brings us to the final element of the OSEC storm: abusers' ability to operate unseen and unhindered.
Online offenders often have dozens of fake profiles and layers of security to keep their activities under wraps. Some simply watch from the shadows, but the most dangerous among them brazenly pose as different people or contract others to do it for them.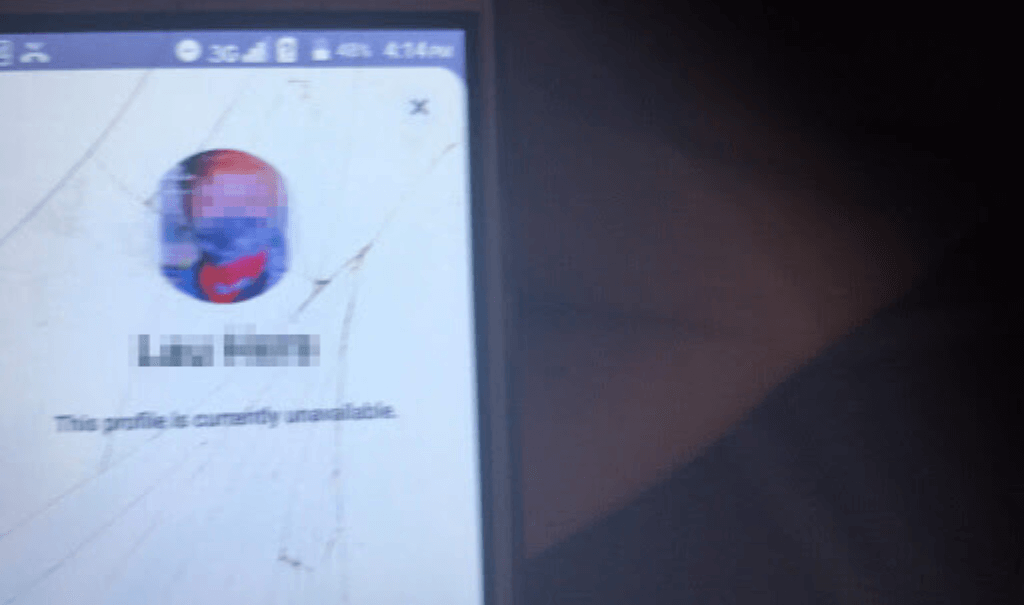 Let's return to our metaphor of the library. Imagine that alongside all the educational and social sections, there are numerous peepholes and secret rooms where deviants can spy on other patrons unnoticed. Moreover, more than a few visitors, children included, are not what they seem—behind the disguise of an average guest might lurk a predator looking for his next victim.
The problem is frustrating for law enforcement. "It wasn't always like this," an investigator from the Royal Thai Police said. "The investigations (for physical abusers) were less difficult."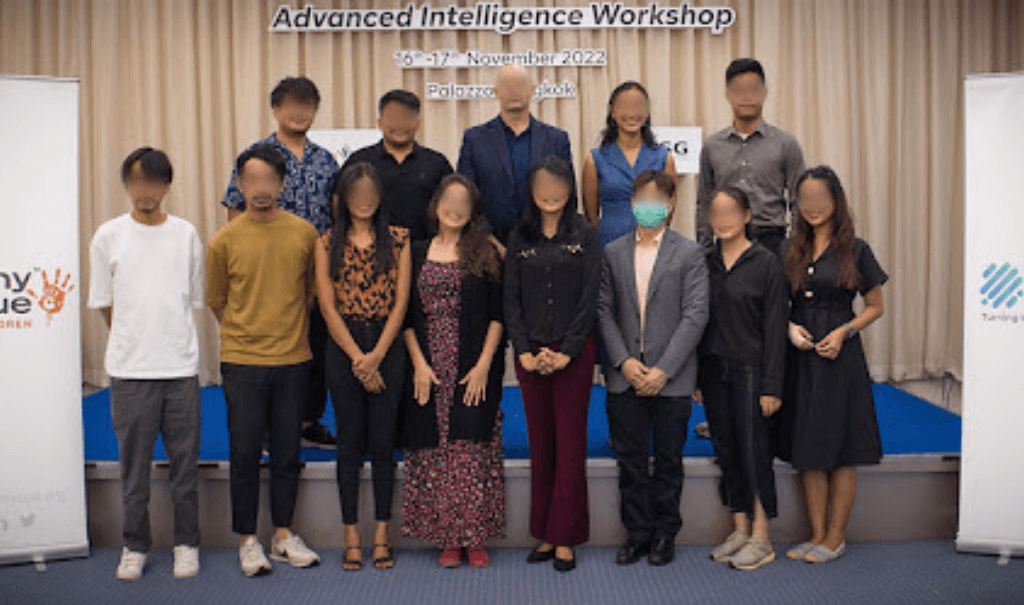 Due to notoriously low reporting among OSEC survivors, detectives must be intentional in their search for offenders and survivors alike. Sorting through profiles to decide what's real and fake while analyzing terabytes of data to identify exploitation can take months. Moreover, the lion's share of the investigation can only use publicly accessible information without a warrant. And because the perpetrator often operates out of a different country, cutting through cross-national red tape further delays the investigation.
Every additional day police spend on an investigation compounds harm to the child; every day combing through data is another day a child is abused. 
Many children who endure abuse for years can suffer long-term psychological damage. Others feel so trapped they can't see a way out. Sadly, the Director of the IDFT reported two recent cases of teenage girls who couldn't bear the torture of exploitation and were manipulated into thinking that reporting the abuse would make matters even worse. Both girls, feeling trapped and desperate, committed suicide.
Working toward a solution
The problem is nothing short of monumental. One statistic estimated that there are over 1 million sexual predators online at any given time. Destiny Rescue Global OSEC Director Caleb reported that a recent search in a specific area of Thailand showed over 4,000 instances of child sexual abuse material (CSAM) being distributed at a single moment.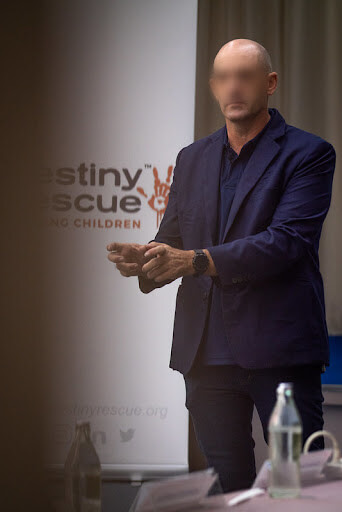 Complex problems demand innovative solutions, and we're excited to be a part of one that has the potential to put OSEC offenders on their heels. Destiny Rescue has partnered with industry experts to develop a groundbreaking piece of software that cuts months off of OSEC investigations. In a future post, we'll go into more detail about how the software efficiently sniffs out OSEC abuse.
To return to our analogy one more time: we're putting a watchdog in the library.
Join us in combating this great evil by donating today. Your gift will fund rescue both online and around the world.
Send Rescue. Send Freedom.
---
Amplify The Sound of Freedom.