Over the years, we have refined our model to create a flexible yet comprehensive approach to rescuing children and keeping them free. To accomplish that, we've assembled a diverse team of some of the most proficient professionals in the rescue business.
Destiny Rescue is proud to work with individuals committed to the freedom of exploited children, from former detectives to psychologists to business professionals. In this post, we'll discuss some of the roles that fit the definition of a Destiny Rescue Freedom Fighter.
Undercover Agents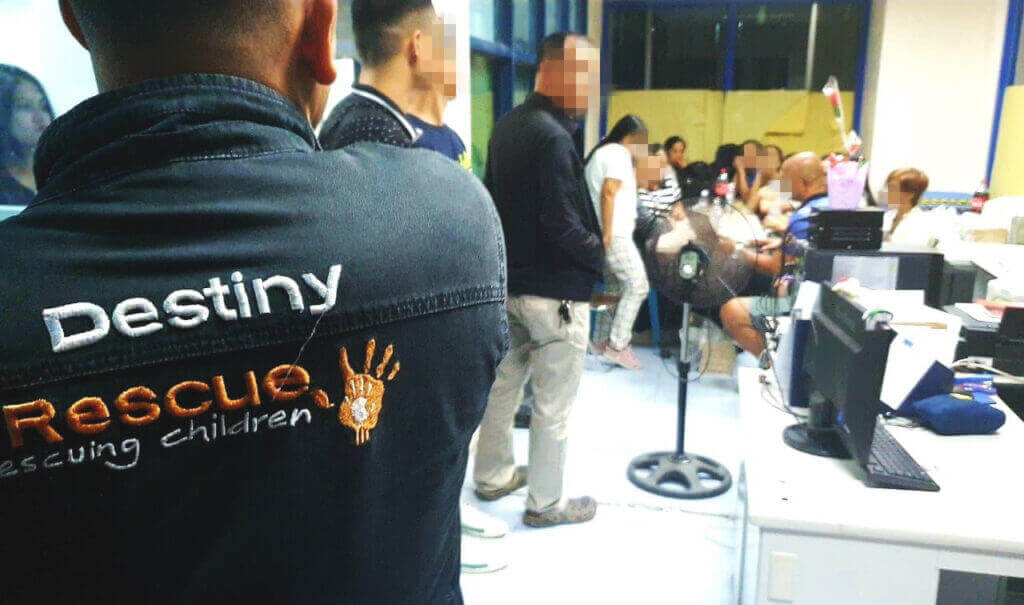 The backbone of many of our operations in South Asia, these local agents bravely pretend to be the very criminals we're trying to stop. They adopt the personas of predators and venture into dangerous bars in red-light districts to locate trafficked and exploited children.
Once located, they work to establish rapport with the victims, building relationships even as they pretend to be perpetrators. When the time is right, the agent offers the child rescue.
These agents also aid law enforcement agencies in raid operations by pretending to be buyers. Hidden cameras help detectives build a case against pimps and traffickers. Once the case is ready, our agents aid officers in the raid, ending the pimps' cruel trade and bringing freedom to those they exploited.
Another type of agent, called "burn agents," also helps with police raids. The most significant difference is in their role and where they're from: burn agents are typically foreign operatives that pretend to be clients travelling into the region to purchase time with exploited children.
Burn agents often pose as wealthy Western businessmen looking to party with local girls while abroad. Because pimps and traffickers don't usually suspect foreigners of working with police, burn agents lend vital credibility to these operations.
Office Professionals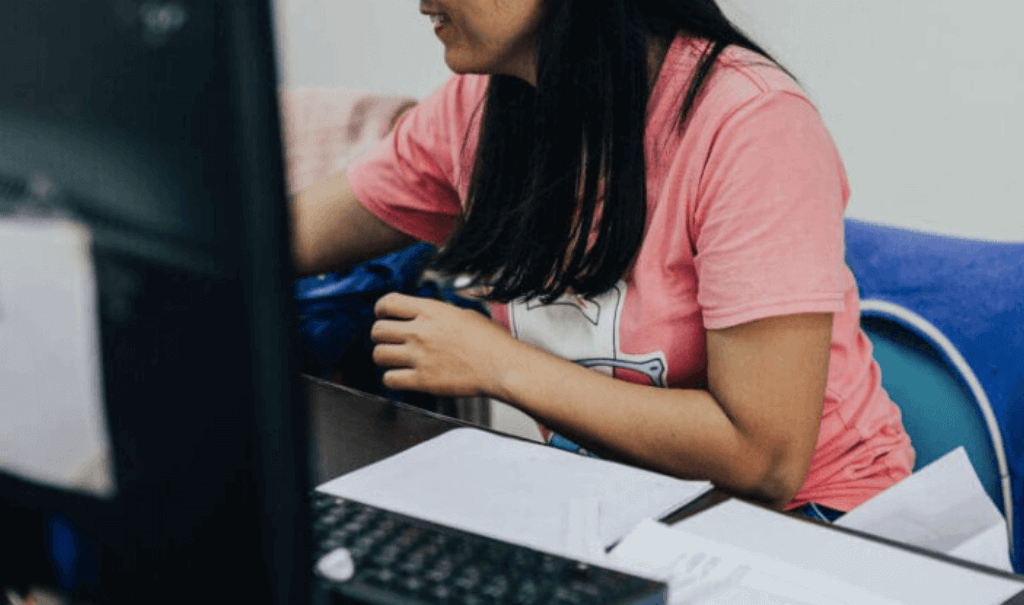 None of these daring rescues would be possible without the meticulous work that our office professionals do daily. Monitoring and evaluation officers, accountants and administrators ply their hard-earned skills to rescue children.
Often working in less-than-ideal conditions, these Freedom Fighters work behind the scenes to support the vital infrastructure that keeps our work moving. The nature of rescuing children requires our professionals to obtain crucial data to plan and execute rescue. From records and information managers in Uganda, translators in Nepal and human resource specialists in Australia, skilled professionals are working diligently to keep our complex and ever-evolving international organisation moving forward. Every day, their collective impact makes the rescue of innocent children around the world possible.
Border Agents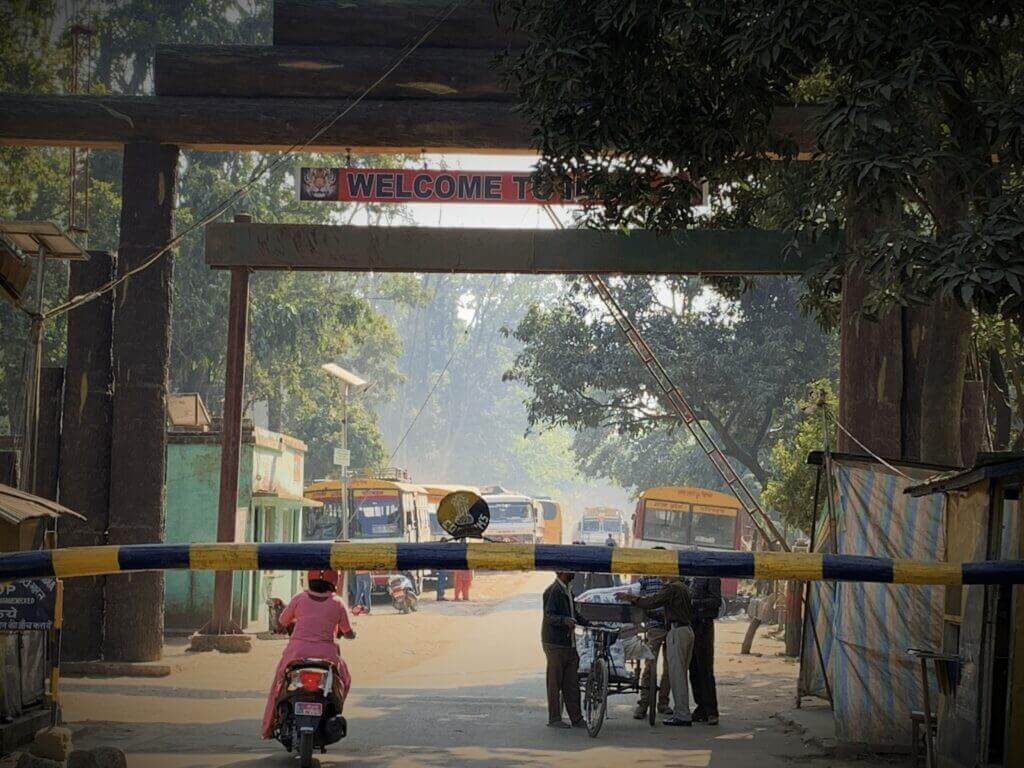 In Nepal, heroic border agents boldly stop pedestrians, cars and even buses in their tireless search for victims of trafficking. These agents are all local women who work in partnership with Nepal's border patrol officers. They have such a strong reputation that locals will sometimes call our agents directly to report suspected trafficking!
Suppose they identify a suspicious situation, such as a young woman travelling with an older man. In that case, border agents separate the parties and interview them to look for "cracks" in their stories. Once the investigation is complete and trafficking is confirmed, they turn the trafficker over to the police and counsel the victims on how to see through traffickers' deceptions.
Their tireless work allows hundreds to be saved before abuse even occurs every year.
Counsellors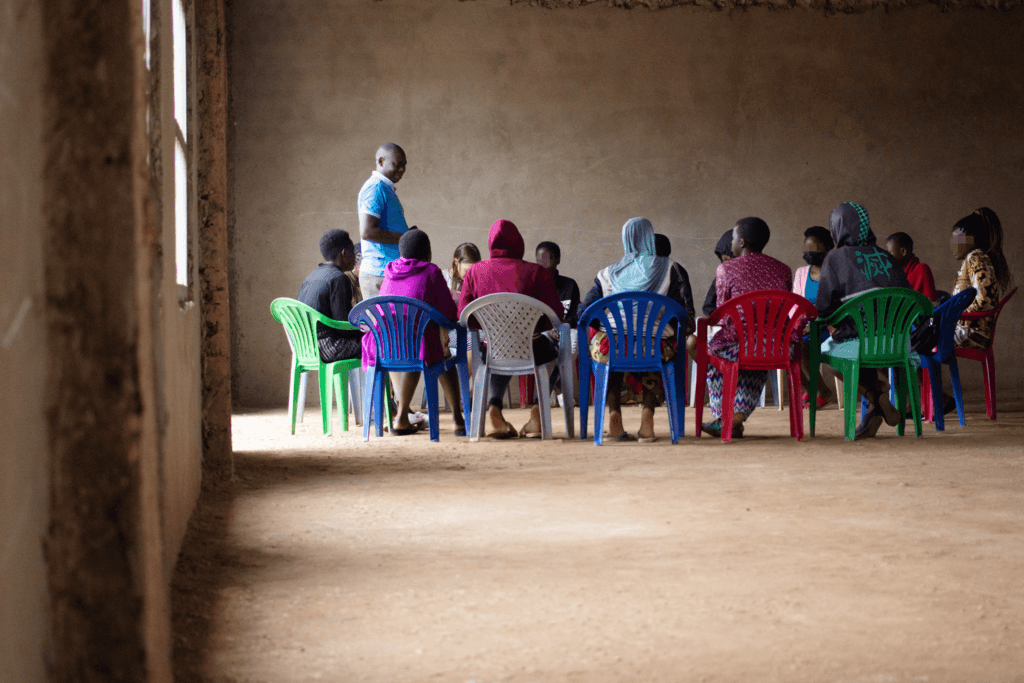 The rescue process doesn't end when a child leaves an exploitative situation. 
The abuse these children suffer can inflict a shocking amount of trauma. Without help, children may face a lifetime of mental and emotional scarring that often results in genuine physical symptoms. That's where our counsellors come in.
After receiving medical care, survivors work with counsellors from Destiny Rescue and partner organisations to help them heal and move forward. In group settings, family meetings and one-on-one sessions, counsellors help survivors process their pain and eventually move on from it.
Our counsellors are truly heroes. Day in and day out, they help shoulder the pain of dozens of hurting children. The burden is heavy and relentless, but it's one they accept gladly out of love.
Caseworkers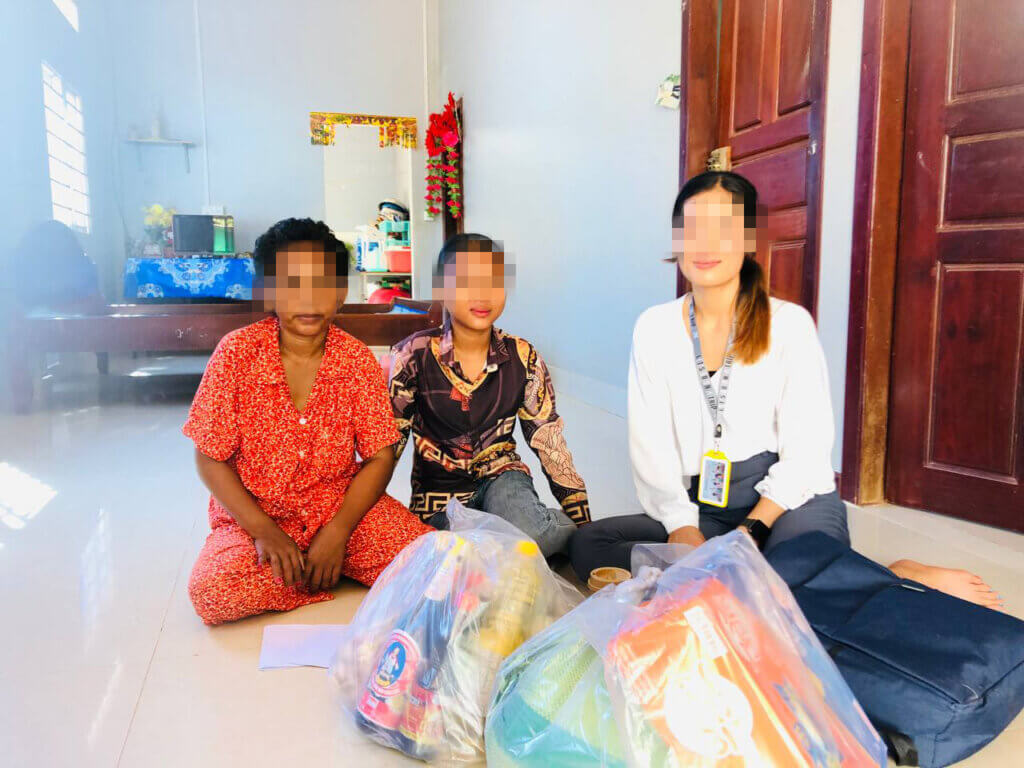 Throughout the entire rescue journey, caseworkers tirelessly follow up with survivors, getting them what they need to heal while documenting the process.
It would be difficult to pin down these Freedom Fighters' work scope. From visiting homes to solving problems to filling out critical paperwork to acting as trained counsellors, these caring individuals ensure that each child's rescue process is complete. As if that weren't enough, they often liaise between Destiny Rescue and law enforcement agencies.
Caring and quick on their feet, caseworkers develop creative solutions for each survivor's unique needs. They often must think critically to deal with unforeseeable situations. For example, when COVID lockdowns severely limited survivors' ability to interact with one another, caseworkers set up messaging groups so that the girls could access their support groups.
These creative solutions help girls see their potential and pursue a path that is well suited to them. 
House Parents, Sisters and Mothers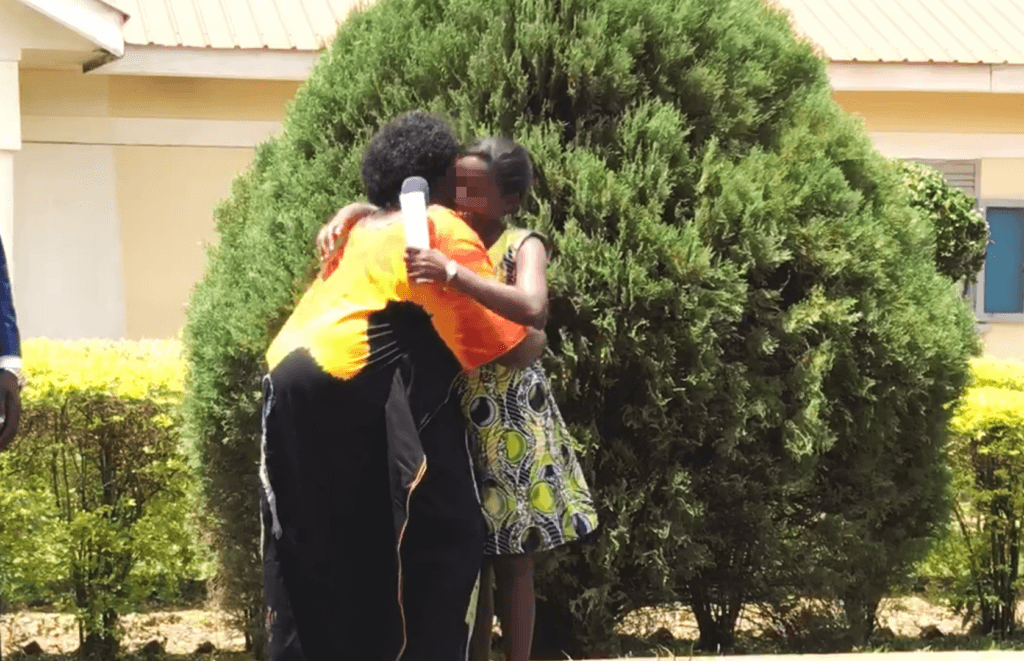 These Freedom Fighters play a unique role in the healing process for abused children by offering something many of them have all but forgotten: familial love.
Staff serving in this capacity are carefully selected and vetted from within local communities to simply live alongside survivors in rescue shelters or residential care programs. While they do not have formal training in counselling, they act as a stabilising force for children whose lives have been shattered by exploitation. 
Candidates for this role are chosen based on the local culture. In some instances, a married couple best fills the role, while at other times, a matronly presence is the most helpful to the children or, in some cultures, an empathetic "sister" role is more effective than a parent. Our residential care shelters in Africa and South Asia exclusively utilise "house mothers."
By living alongside survivors, these patient heroes can love and care for each child individually, giving them attention many haven't enjoyed in years. Their intentionality leaves a lasting impression on children's new futures. One girl, who went from an orphan forced into hard labour and sex work to graduating from nursing school, said, "[Thank you to] Destiny Rescue and all the shelter mothers … for loving and teaching me." 
These Freedom Fighters grant wounded hearts two things they sorely lacked during exploitation: stability and love.
Vocational Instructors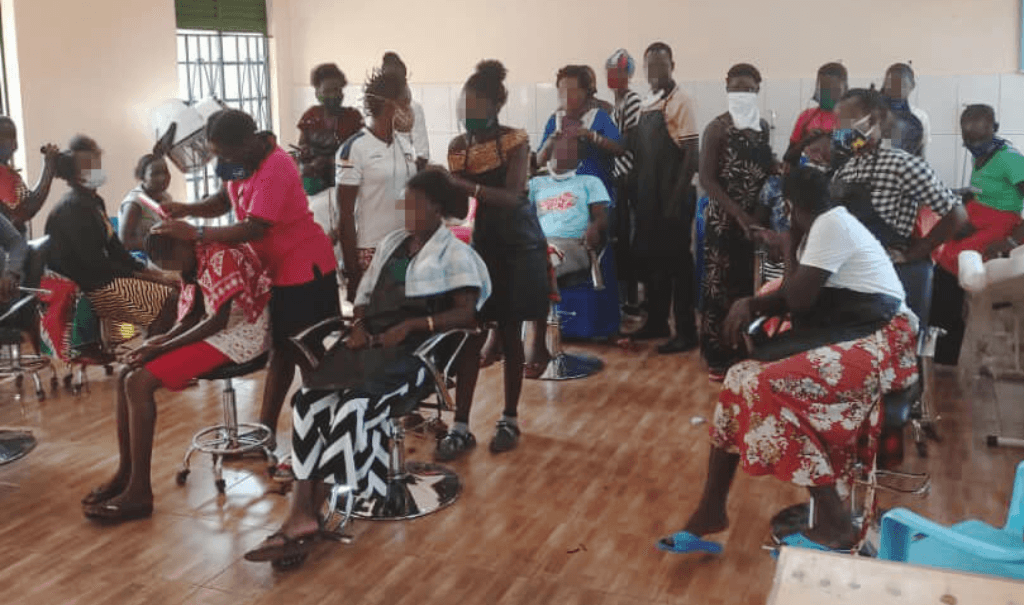 Most rescue situations follow a similar thread: children are financially desperate and have to find a way to survive–and keep their families alive. Some are pulled into trafficking situations through deception, thinking they're getting a restaurant job, while others are pulled in with the promise that they'll get enough money to pay for food or medical bills for their families. 
After rescue and counselling, Destiny Rescue uses economic empowerment programs to ensure survivors are equipped with sustainable ways to support themselves and their families outside of sexual exploitation. To that end, vocational instructors teach survivors (or their families, if the child can return to school) a trade that will help provide a stable source of income. That base skill acts as a launchpad to help the student begin a new life of financial independence, free from the desperation that drives sexual exploitation.
While all of the teachers pour their hearts into their students, some also incorporate marketing and efficiency principles into their classes to provide a holistic education for their students. The trade expertise and soft skills these vocational instructors provide are essential in helping survivors stay free after being rescued.
Donors and Fundraisers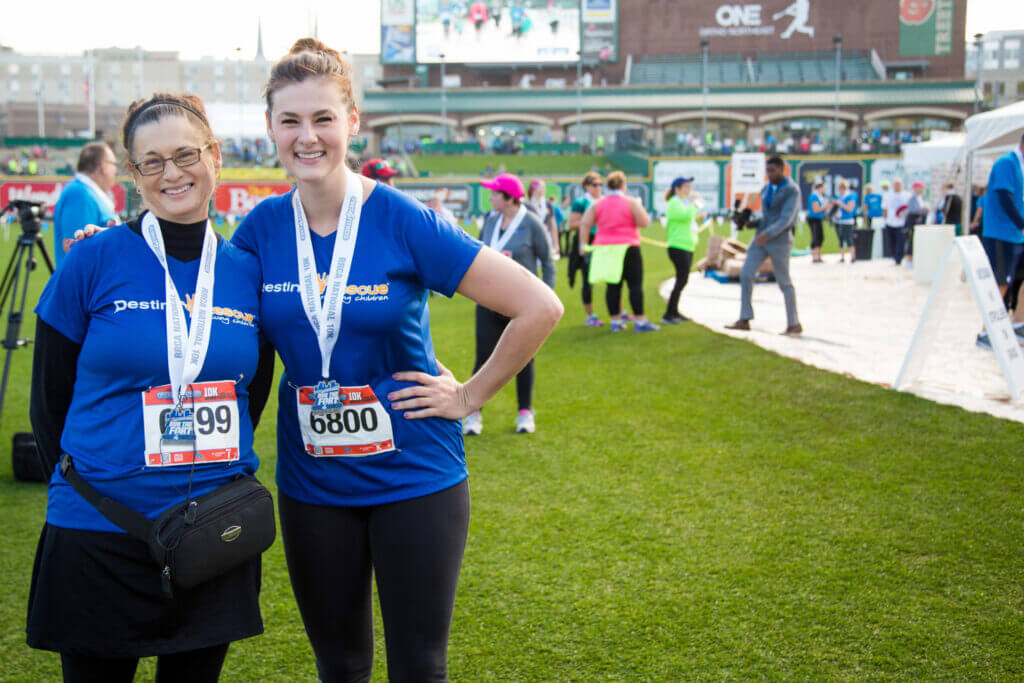 None of the heroes listed above could do their vital work without our donors and fundraisers who work together to raise funds to rescue these precious children. 
Donors sacrificially give their hard-earned money to make rescue possible. Their gifts are precious expressions of love for abused kids, and Destiny Rescue ensures that every cent is spent strategically to allow for the rescue of as many exploited children as possible and empower them to stay free.
Our fundraisers generously share their time and talents to find innovative ways to spread awareness of the issue of human trafficking and to unite donors together to make a collective impact in the rescue of innocent children across the globe. 
Scroll down to join the ranks of these benevolent Freedom Fighters!
Send Rescue. Send Freedom.
---
Amplify The Sound of Freedom.