In Uganda, 36 survivors are ready to spread their wings after finishing their vocational training and graduating from community care late last month.
The girls – who upskilled in our reintegration program – are now prepared to become hairdressers and entrepreneurs, launching tailoring and second-hand clothing businesses in the country. 
Core fundamentals
In our program, survivors received counselling, specialised classes and vocational training as they journeyed on their individual paths to freedom.
Counselling is foundational to survivors' time in our program. Counsellors work intentionally with girls and sometimes their families. Our staff is adept at handling trauma as well as helping families find relational healing together.
All of the 36 survivors attended classes, set in a strategic order, focusing on trauma rehabilitation, discipleship then practical business philosophies. 
After this time to heal and mature, the girls were presented with vocational training options and chose a skill that best suited them. The most common choices in this region are tailoring, hairdressing and selling second-hand clothes.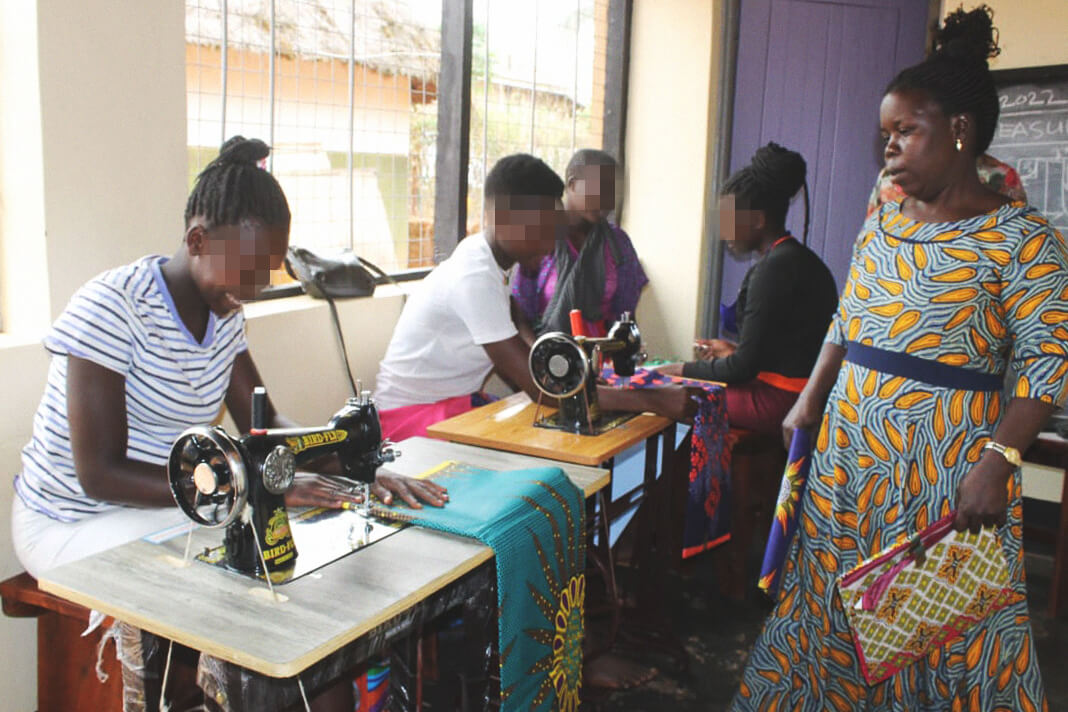 Tailoring
Our program offers multiple tailoring classes led by professionals in the community. Survivors began the training by learning the basics of sewing and progressed quickly into proficient seamstresses.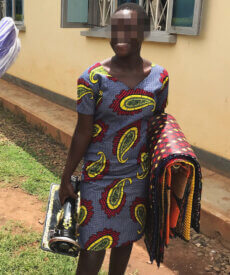 The quality of their work was so excellent that some girls sold the items they made during training.  A few even made their own graduation dresses.
After graduation, the ambitious seamstresses received a sewing machine to take home to help start their own business. Cloth, thread and other supplies were also given to each graduate as they set off on their own path. Some survivors paired up to rent space together and open a tailoring business, while others plan to work from home.
Hairdressing
Skilled community members trained many survivors in cutting, styling and braiding hair.
The girls like to spend their free time practicing on each other and did each other's hair for graduation day.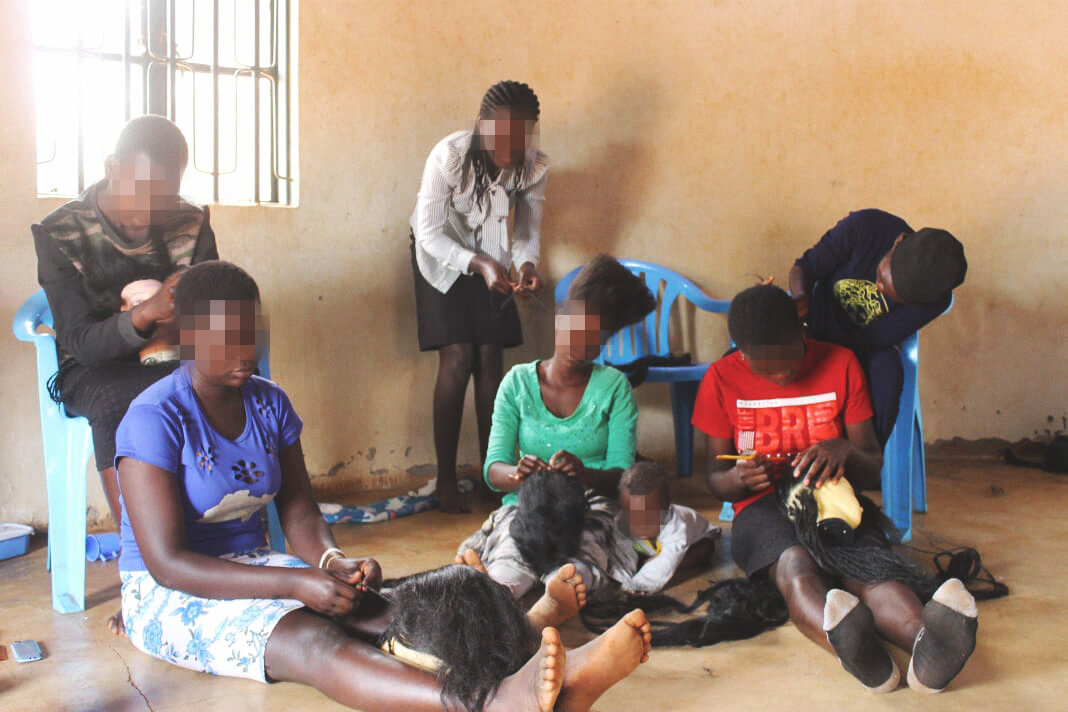 Each graduate who pursued hairdressing was given a salon kit to fuel her next endeavors. The kit included a washing station, chairs, extensions, tools, hair products and a mirror.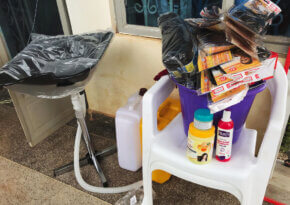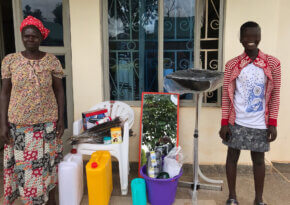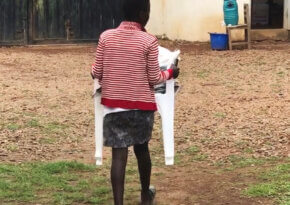 Second-hand clothes
While we will refrain from unpacking the overall impact of the fast-fashion industry in this story, we will acknowledge the second-hand clothing commerce that exists because of it in Uganda. Girls drawn to sales and style are trained by staff to start clothing businesses.
A few survivors paired up to start second-hand clothing shops and some are venturing out on their own. A few are collaborating with their friends in the tailoring program to sell hand-made items alongside the used garments.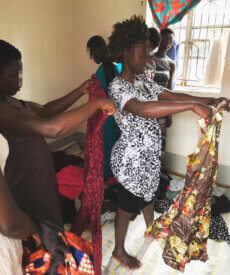 Among their many future customers will be Destiny Rescue.
Our team gifts second-hand dresses to new survivors as they are welcomed into our program. Often girls only own clothes that are tied to their former lifestyle on the streets. Selecting a few new dresses during their orientation is quite special for them.
Our team is excited to purchase these welcome dresses from graduated entrepreneurial survivors in the future.
The work continues
Destiny Rescue is proud of these 36 brave and resilient girls stepping into their new careers. As we encourage them on their journeys, our team continues to pour into the survivors who are currently in our program.
Providing quality care and services to children after rescue is an investment. It is the planting of seeds and watering of soil. Sometimes it's a waiting game to watch the seedlings of hope push into the sunlight but helping children stay free is worth it.
Your donation can empower programs that help children stay free. Give today.