The Power of Partnership
---
"Destiny Rescue is very close to my heart. The work that they do to rescue children to give them the ability to choose their own path and destiny is something that I believe in strongly. Being able to contribute financially is the part I play in making this become a reality".
– Denise Maloney – Editor Coffee News
Real lives. Real impact.
Denise Maloney is partnering with Destiny Rescue to provide freedom for children trapped in sexual slavery!
---
Right now a young child is being exploited, sold, and abused with no hope of a future. If we don't get to her, someone else will, and her horror story will continue to play night after night. You can put an end to this injustice. Help find children caught in exploitation and give them a path to freedom and a better future.
Why we chose to support
Destiny Rescue

---
"Coffee News is extremely proud to be able to work with Destiny Rescue and raise funds to help rescue more children and to support them on their pathway to freedom. From individuals in our Coffee News Community to our very valuable outlets in our Coffee shops, every small donation brings a monumental change in young lives caught in unimaginable situations".
Where We Work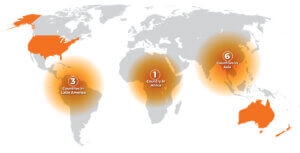 You can join Denise and become a Rescue Partner. Your monthly gift of any amount will help set children free and keep them safe.
---
Your regular gift will…
Mobilise
rescue agents across the world to find and rescue enslaved and exploited children.
Restore
the brave girls who have stepped into freedom through a personalised reintegration plan that meets the needs of each girl.
Empower
them with education, vocational training and safe employment so they can live a bright future.
Make a Donation
---
Thank you for fighting to set kids free.
Make a Donation
---
Thank you for fighting to set kids free.
Donate with confidence
Your dollars will fight for freedom. We value transparency and are committed to investing funds in strategic ways to accomplish our mission and vision.
Destiny Rescue is a registered charity with the Australian Charities and Not-for-profits Commission (ACNC) and complies with ACNC's governance standards, including the new External Conduct Standards. We are also a code-compliant member of the Fundraising Institute of Australia (FIA). The FIA code sets a high standard for fundraisers, ensuring all funds are collected ethically and with accountability to all stakeholders.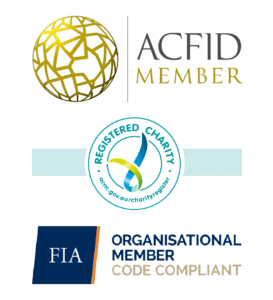 Want updates from the Frontlines?
Join our Email List
---
Hear stories of rescue and lives changed forever through aftercare,
while learning how you can help rescue the next child.
"*" indicates required fields