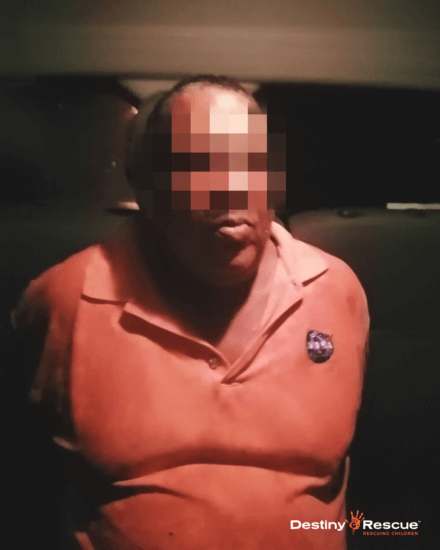 Breaking News
Alleged child molester arrested in the Dominican Republic
---
The suspect, 58, was accused of molesting an eight-year-old girl after she went to a store to buy snacks.
The police brought our rescue agents onto the case for logistical support after the girl's father filed an official report about the abuse. Our agents and police located the suspect and arrested him.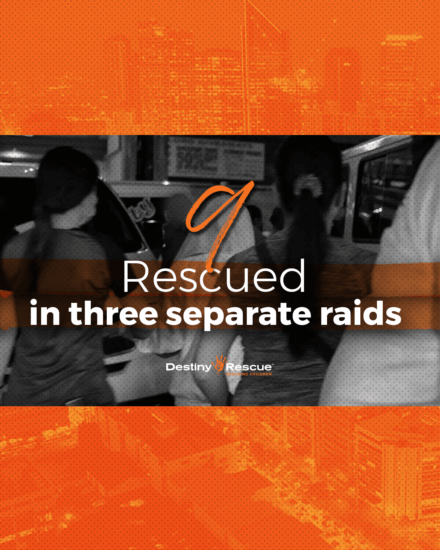 Raids in Thailand and the Philippines rescue nine people
---
An operation in the Philippines and two separate operations in Thailand rescued a total of nine people, including two minors and two males, from sexual exploitation.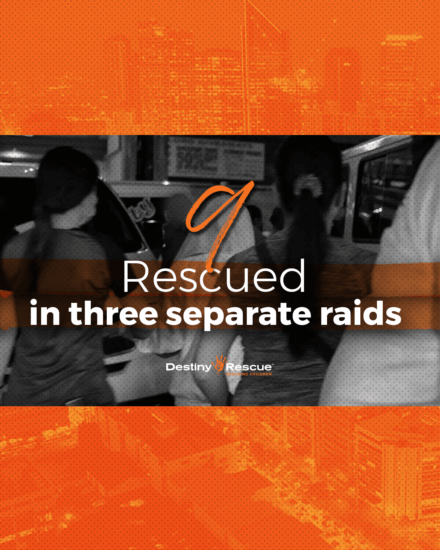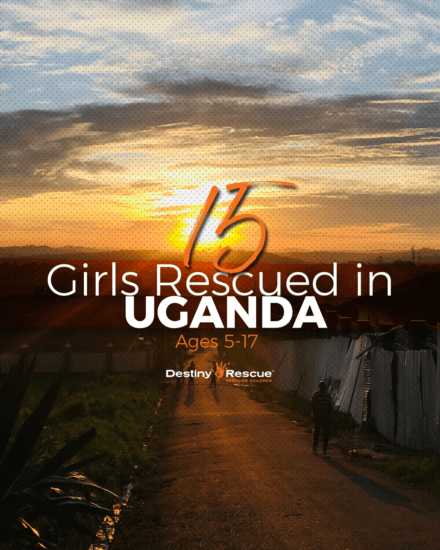 Fifteen girls rescued in Uganda
---
Fifteen girls, ranging from age 5-17 were identified and rescued in a large city in Uganda.
Read more

All will be assisted based on their age and specific needs in order to stay free.

Among the youngest were 5, 10 and 11-year-olds. Each one was being exploited in exchange for basic survival needs. One girl, age 12, was pressured by neighborhood boys and endured abuse in exchange for money so she could purchase school supplies.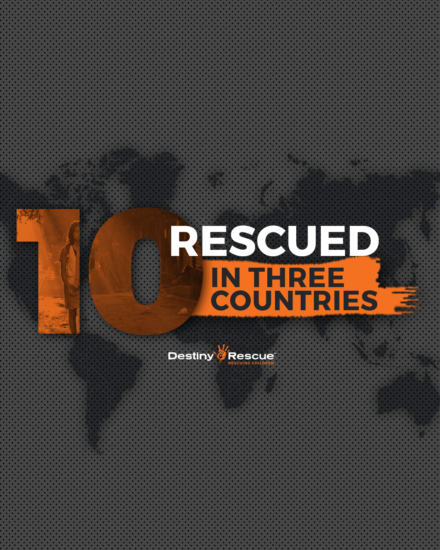 10 rescued across three countries
---
Freedom restored to survivors in Nepal, Thailand and Uganda
Read more

In Nepal, two women, ages 20 and 39 were rescued at the country's border. Traffickers were defying local travel restrictions and attempting to lure them away with false promises. Our staff also aided a 7-year-old girl after a tragic sexual assault left her in need of both medical and psychological care. She is now in a children's shelter where she will receive further support. Her rapist has been arrested.

Agents in Thailand rescued two twelve-year-old girls from labour exploitation.

Five girls, ages 15-16, are now free in Uganda and are enrolled in our community care program.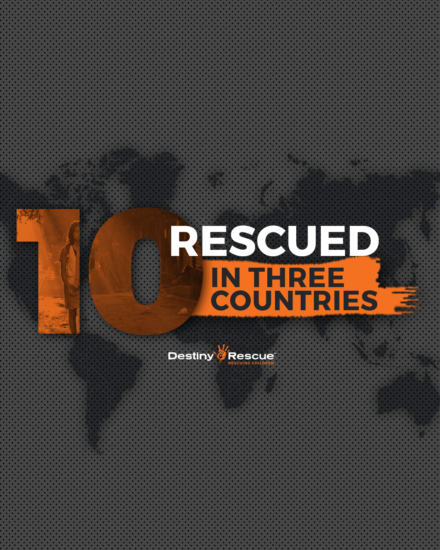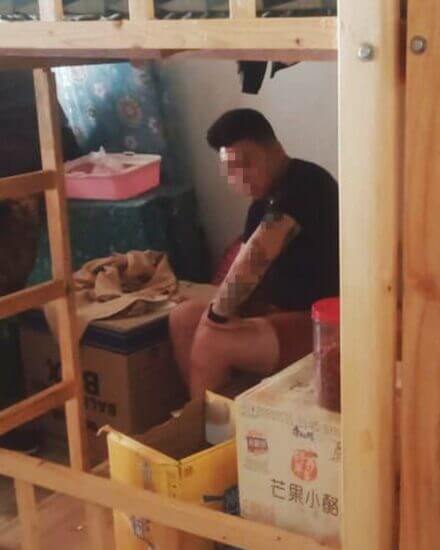 Trafficking ring unmasked in a quiet neighbourhood
---
A raid in the Philippines rescued 20 people, including two minors, and resulted in the arrest of two pimps.
Read Full Story
You can make the next rescue possible!
You can rescue a child and help her stay free!
Give Now
Load More