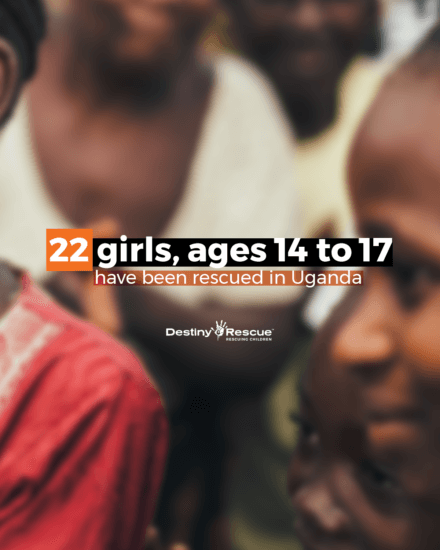 Breaking News
22 girls rescued in Uganda
---
Twenty-two girls, ages 14 to 17, have been rescued from survival situations and are now on their paths to freedom.
Enrolled in our community care program, girls will be able to attend daily classes as well as receive counseling and vocational training.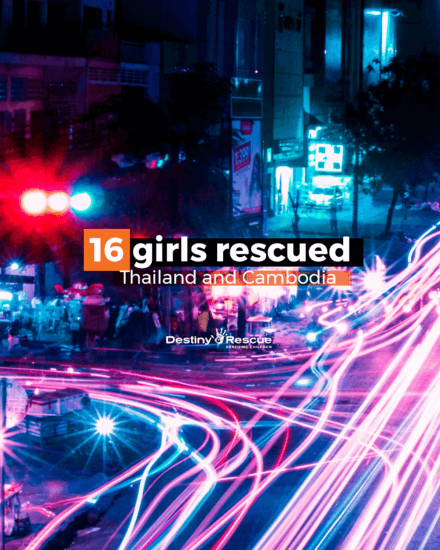 16 girls rescued in Thailand and Cambodia
---
Sixteen girls have been rescued in Thailand and Cambodia through both covert and raid rescue operations.
Read more

Twelve girls, ages 15-18, were rescued via covert operations from sex trafficking and exploitation in Thailand. They have all been enrolled in our community care reintegration program.

In collaboration with law enforcement, two sisters were rescued from sexual and physical abuse at the hands of their stepfather. They have been reunited with a safe relative. They both received care through local child welfare services after rescue.

Two girls, ages 14 and 18, were rescued in Cambodia. Both have been enrolled in our community care reintegration program.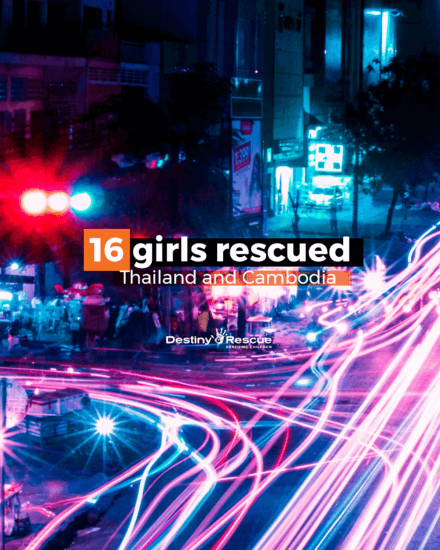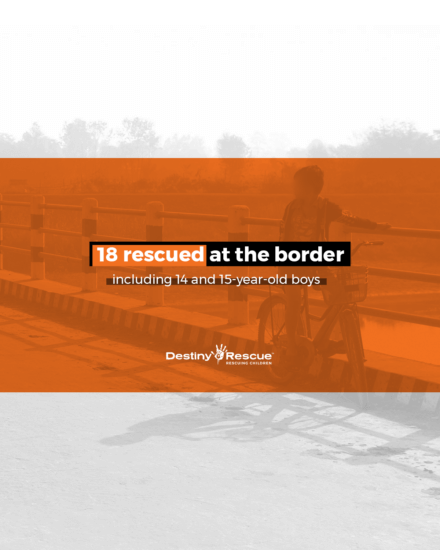 18 rescued at the border
---
Border agents intercepted and rescued 18 people from human trafficking, including 14 and 15-year-old boys.
Read more

Fourteen-year-old Chetan and his friend Barun met a man in their village two months ago. After learning that their school was closed because of lockdowns, the man offered them both well-paying jobs, saying they were just over the border in a neighboring country.

The boys said they'd ask their families but the man convinced them not to tell anyone. He attempted to take them across the border and realized the main route was well guarded so the man sent them via rickshaw to a more remote station.

Thankfully, in October of last year Destiny Rescue established a constant presence in this more remote border location. Our agents stopped the vehicle for routine interviewing and noticed that the boys looked scared. After a few questions, they told agents the whole story. Both have been reunited with their families and educated on the risks and realities of human trafficking.

Names have been changed to protect identities.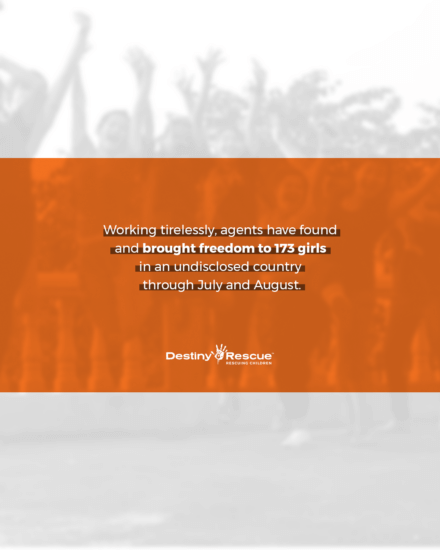 173 rescued and on paths to freedom!
---
Working tirelessly, agents have found and brought freedom to 173 girls in an undisclosed country through July and August.
Read Full Story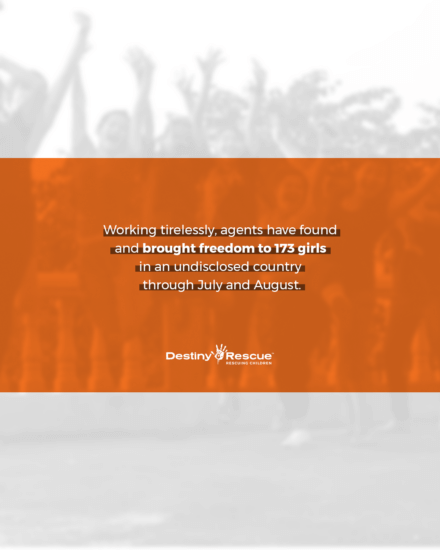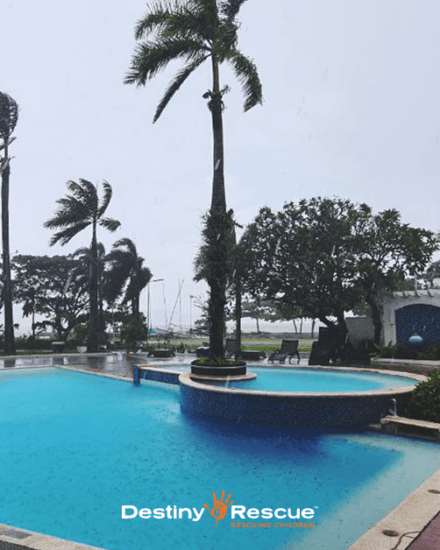 Simultaneous raids rescue 12 in the Philippines
---
Against all odds, two raids successfully rescued 12 people during lockdowns and a monsoon in August.
Read more

Teams battled flooded roads, high winds, and understaffing in our latest operation with the Philippines NBI. Shifting lockdown restrictions also impacted the operation details multiple times in the hours leading up to the raid.

At the last minute, a final location was secured and simultaneous sting operations took place.

In total, 12 individuals were rescued and four pimps were arrested for human trafficking. Among those rescued were five children, girls ages 13-16.
You can make the next rescue possible!
You can rescue a child and help her stay free!
Give Now
Load More